| | | | | | | | | | | |
| --- | --- | --- | --- | --- | --- | --- | --- | --- | --- | --- |
| | Date | Airline | Flight | Type | Regn | Routing | Time | Miles | Remarks | |
| Back | 21 May 19 | FI | 674 | 757-256(W) | TF-ISR | DEN-KEF | 06:46 | 3562 mi | | Next |
2010's Index
Main Index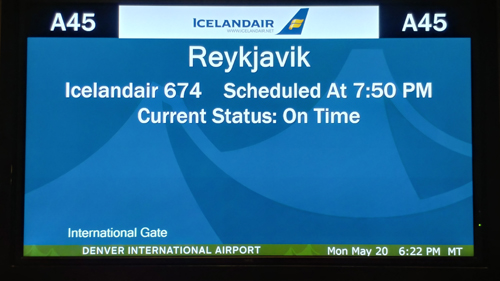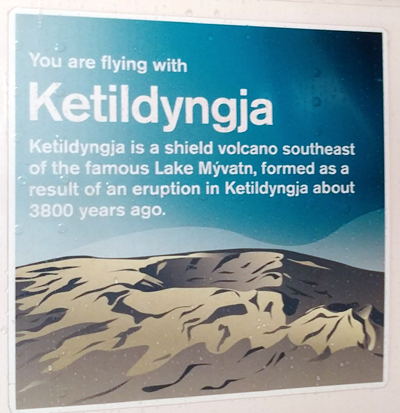 I planned a week-long trip to England to visit my friend Andy. He is ill and decided in late 2017 to move back "home" to England where he was born. I didn't get a chance to say bye to Andy when he left the USA and I've been wanting to pay him and his family a visit so I set aside the time to make it happen. I chose to fly Icelandair via Denver and Reykjavik to London Heathrow. The price wasn't too bad and I was able to take the time off from work.

For the flight to Denver I chose Southwest and I flew up a day early so I could spend some time with my sister. Well a couple weeks before this trip she up and moves away from Colorado to Utah. No worries, I'd already reserved a rental car...I'd just need to get a motel for the one night I was planning to spend with my sister.

The weather in Denver wasn't very good during my time there. In fact it was a mix of rain and light snow. Come flight time, it was actually snowing pretty hard. Below is my photo of TF-ISR arriving Denver from Reykjavik during a pretty heavy snow fall.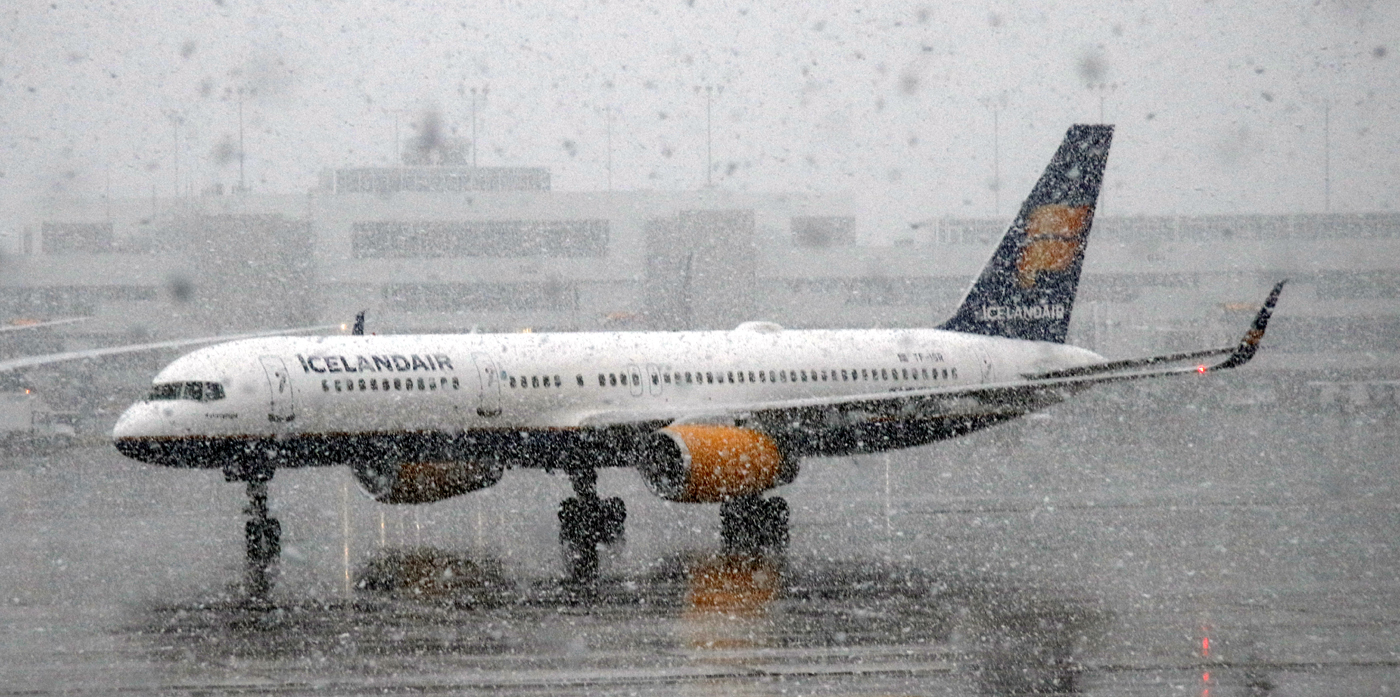 Below is the Flight Aware screenshot of my flight from DEN to KEF: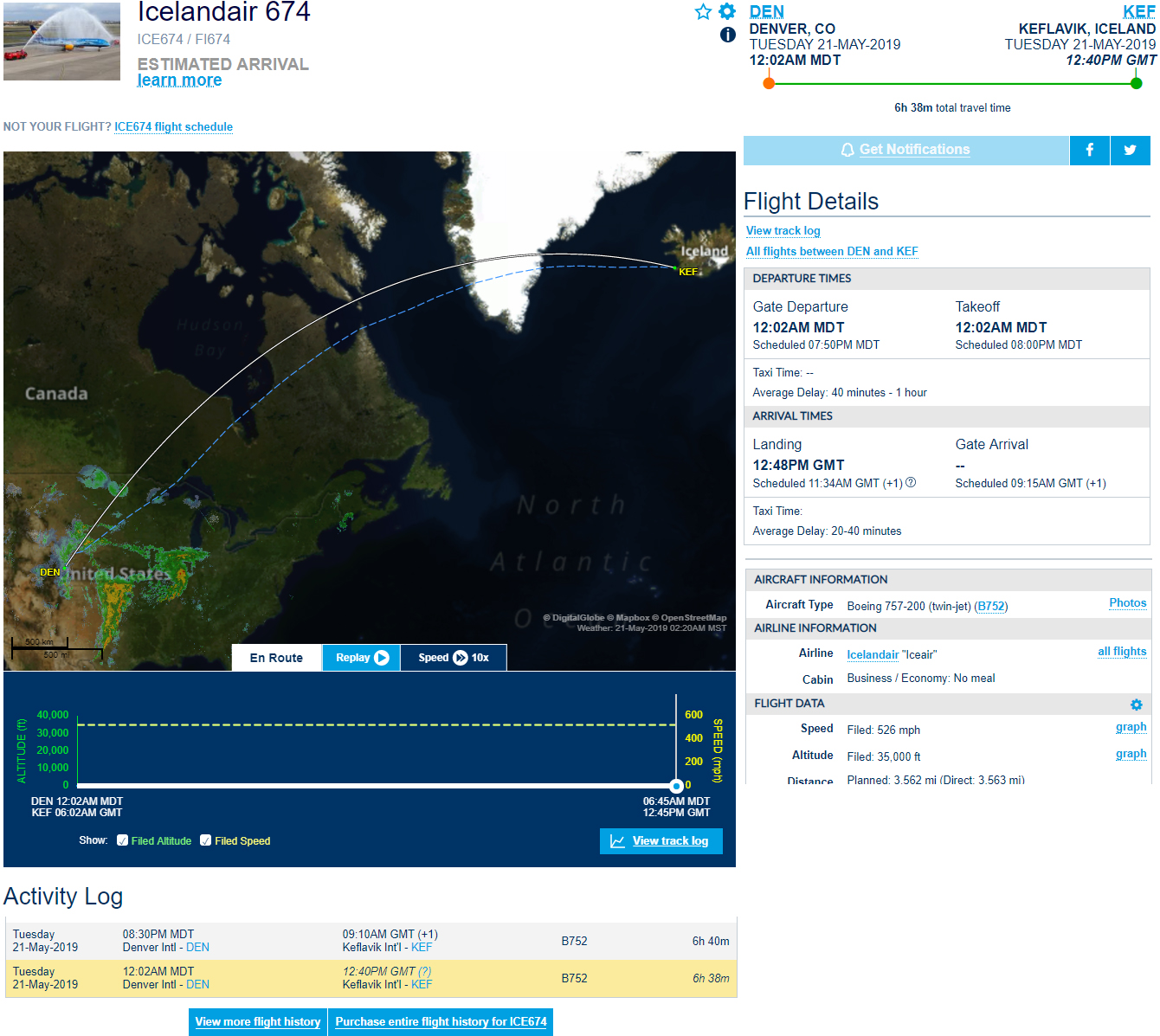 2010's Index
Main Index