| | | | | | | | | | | |
| --- | --- | --- | --- | --- | --- | --- | --- | --- | --- | --- |
| | Date | Airline | Flight | Type | Regn | Routing | Time | Miles | Remarks | |
| Back | 31 Mar 17 | DL | 2618 | 717-2BD | N717JL | PHX-LAX | 00:59 | 383 mi | | Next |
2010's Index
Main Index

My next trip of 2017 is a celebration of sorts. 2017 marks the 40th anniversary of my first flight aboard a 747 and I'm celebrating the occasion with a flight aboard a 747 during this trip. First leg of the journey is a flight to LAX for my trans-Pacific excursion aboard Korean Air Lines.

Below is my photo of Delta 717-2BD N717JL being towed to the gate at PHX prior to early morning departure to LAX.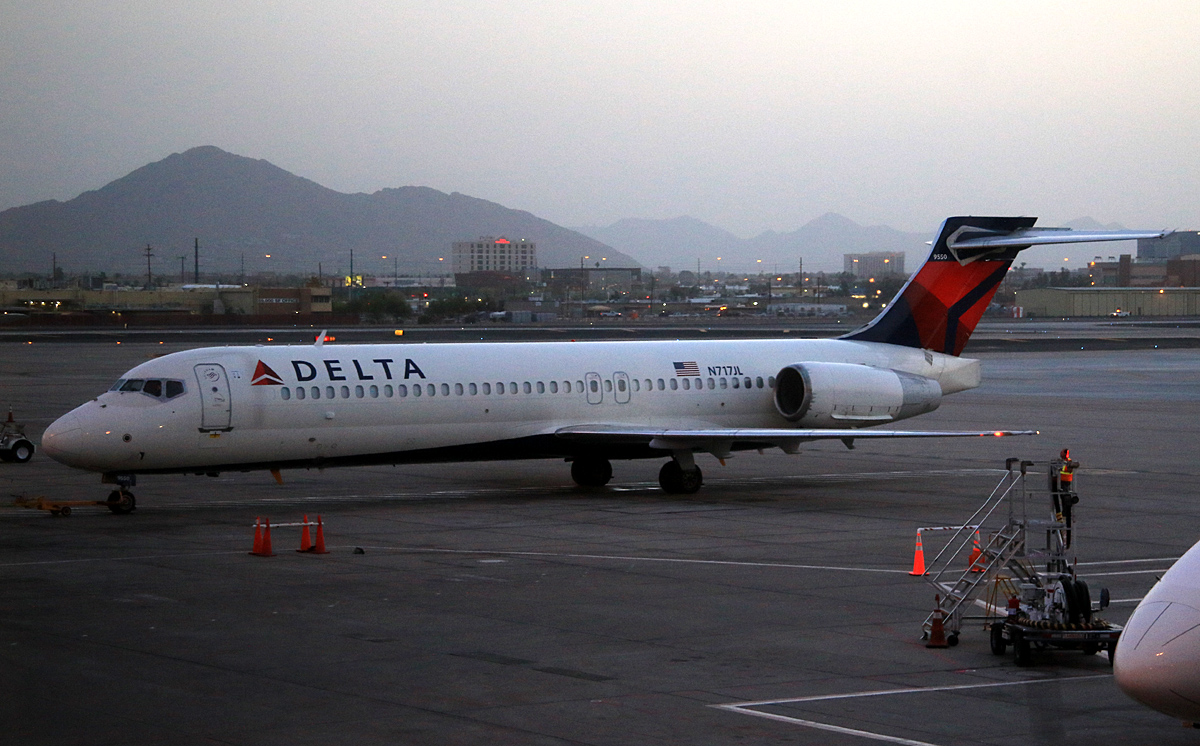 Flight Aware screenshot of DL 2618 operating PHX-LAX.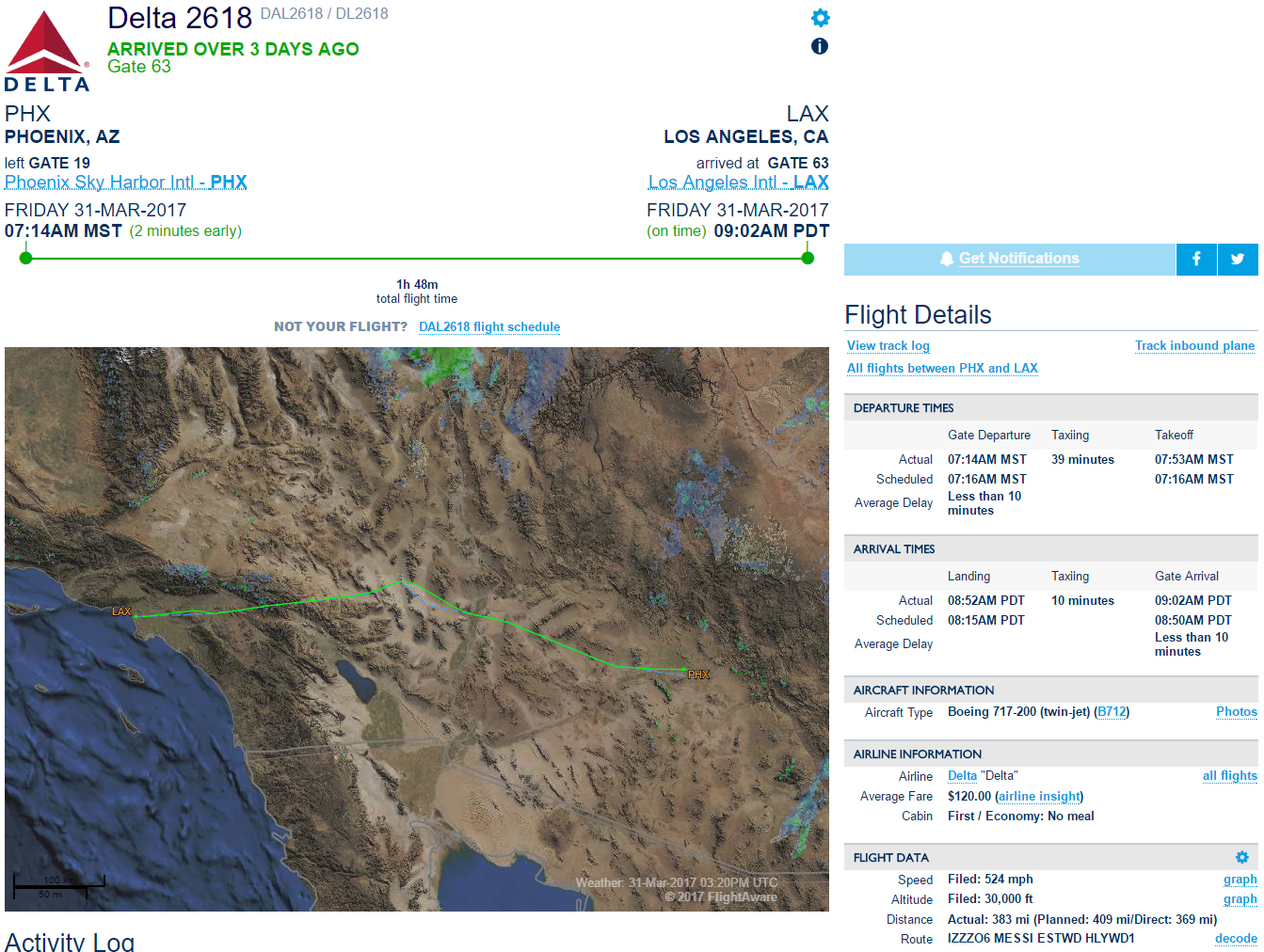 2010's Index
Main Index