| | | | | | | | | | | |
| --- | --- | --- | --- | --- | --- | --- | --- | --- | --- | --- |
| | Date | Airline | Flight | Type | Regn | Routing | Time | Miles | Remarks | |
| Back | 26 Feb 17 | DL | 2244 | 717-2BD | N893AT | LAX-PHX | 00:56 | 426 mi | | Next |
2010's Index
Main Index

My final flight for this trip would be a relatively quick hop from LAX to Phoenix. After several hours watching planes from the TBIT I made my way over to T6 for my Delta flight. Checking the departures board I noticed it was running a bit late inbound from Portland. Not many areas to watch planes from T6 in the dark so I decided to just go outside in the pet relief area where it was a bit cooler temperature. The Alaska Airlines "Portland Timbers" 737-700 theme jet was parked right in view so that was nice to look at as well as some various other planes moving to/from parking spots.

I was tracking the inbound 717-200 on my phone so after it landed I went to my departure gate to attempt a photo of it in the relative darkness of this part of the airport.

Some screen shots of the flight tracking: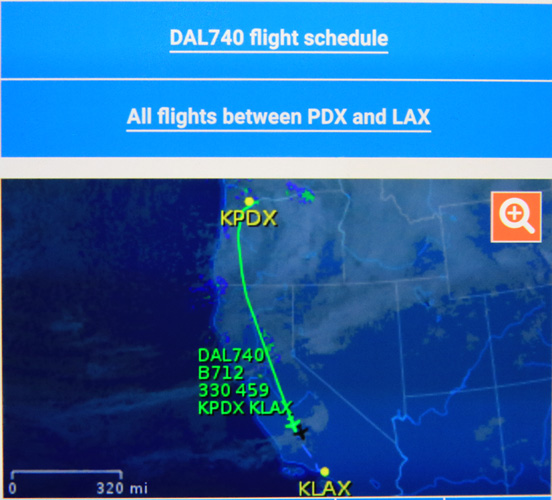 Below is my photo of 717-2BD N893AT arriving a bit late from Portland, Oregon.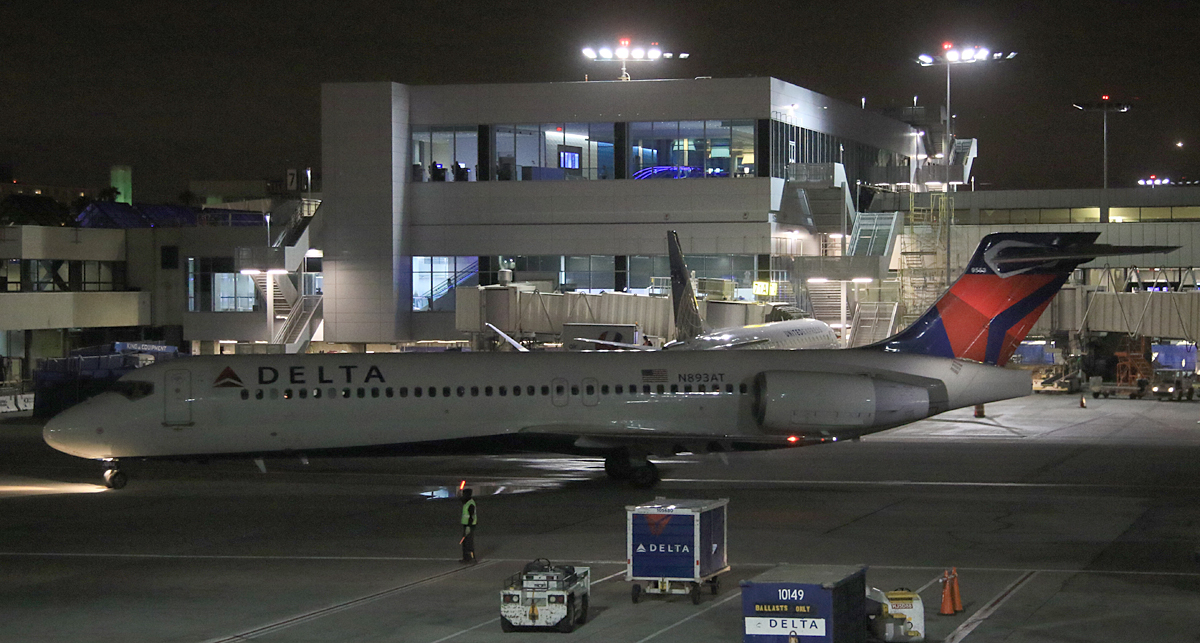 Flight Aware screenshot of DL2244 operating LAX-PHX.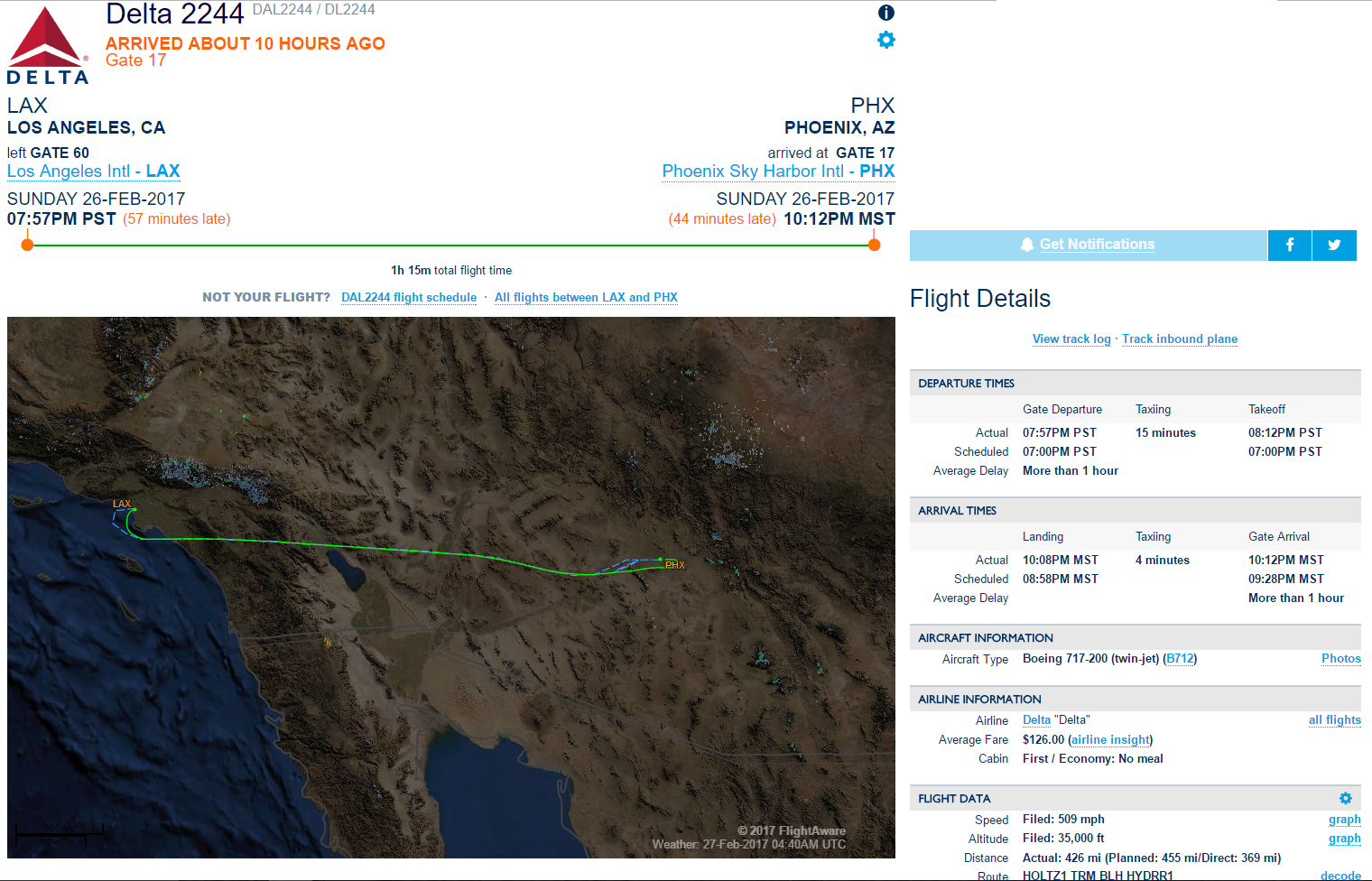 2010's Index
Main Index