| | | | | | | | | | | |
| --- | --- | --- | --- | --- | --- | --- | --- | --- | --- | --- |
| | Date | Airline | Flight | Type | Regn | Routing | Time | Miles | Remarks | |
| Back | 25 Aug 16 | F9 | 740 | A321-211(W) | N708FR | PHX-DEN | 01:18 | 630 mi | Joe Bob The Badger | |
| | 25 Aug 16 | NK | 115 | A320-232 | N609NK | DEN-PHX | 01:27 | 630 mi | White/blue | Next |
2010's Index
Main Index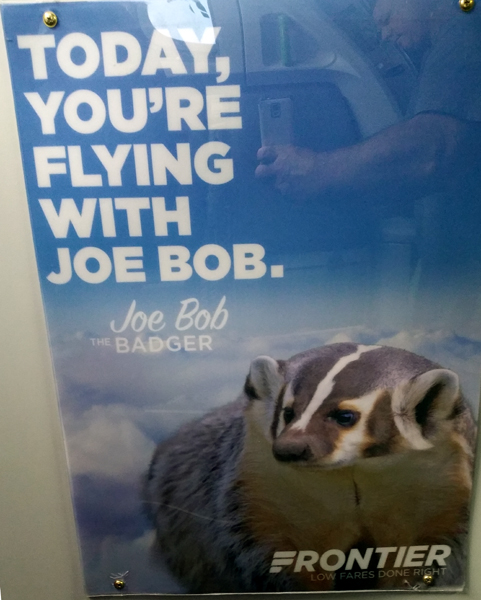 Again this week I made a short-notice round-trip from PHX to DEN to fly aboard another "new" Frontier A321, this time Joe Bob The Badger.

Below is my photo of N708FR at the PHX gate prior to my 5:30am departure to DEN and below that is the Flight Aware screenshot of my flight.




It was fairly cloudy most of the way to Denver and this time we were a bit south of Denver and shot a straight-in approach to 35L. After I got into the terminal some fog settled in over the airport and made photography a bit more challenging than I've enjoyed these past few trips to Denver.

Like two days earlier, I'd booked the Spirit Airlines #115 for the return to Phoenix so I could get to work on time. I monitored #115's progress on my smart phone and before long it was pulling up to gate A52. We enjoyed an on-time departure and did a rolling take off on runway 25.

Below is my photo of N609NK approaching the gate in Denver as #115 from DFW.
Below that is the Flight Aware screenshot.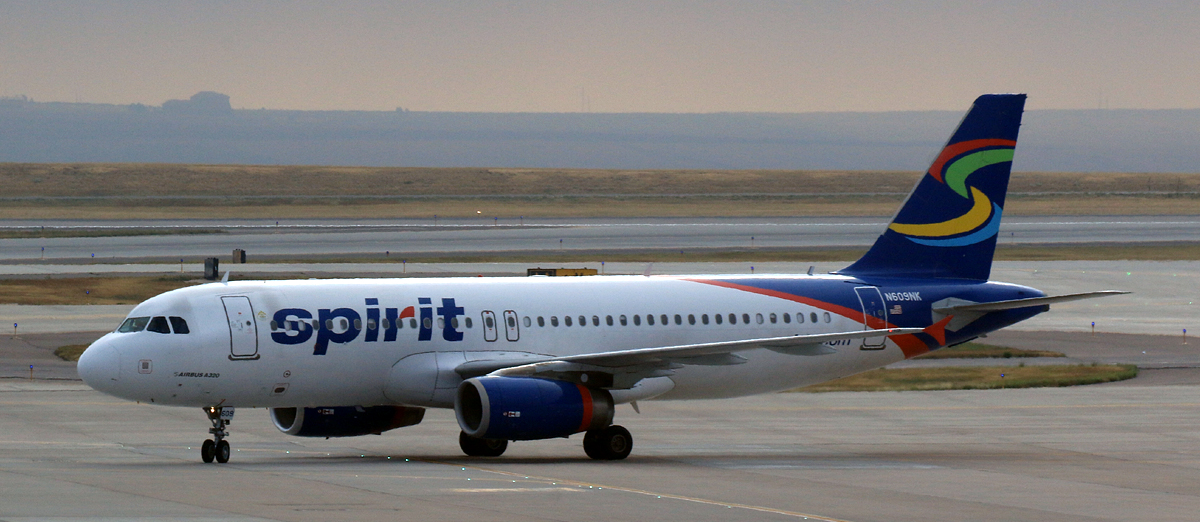 2010's Index
Main Index