| | | | | | | | | | | |
| --- | --- | --- | --- | --- | --- | --- | --- | --- | --- | --- |
| | Date | Airline | Flight | Type | Regn | Routing | Time | Miles | Remarks | |
| Back | 23 Aug 16 | F9 | N622NK | A320-232(W) | N622NK | DEN-PHX | 01:30 | 630 mi | New airline for me | Next |
2010's Index
Main Index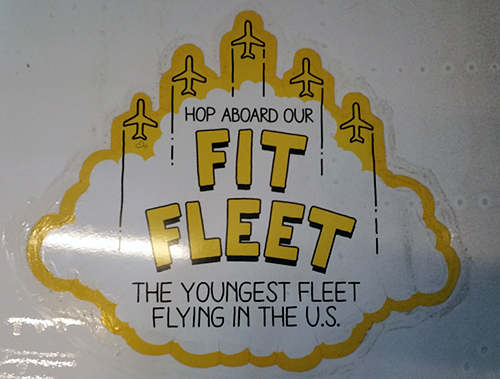 The fairly quick turnaround time in Denver gave me about 2 hours to watch planes and I managed to get in some good viewing and photographs. I specifically like Hanging around A Concourse so I can see the Frontier animals. A stay for the day will net me several international airlines as well.

My brief visit to DEN passed all-too-quickly and before long I was monitoring the inbound Spirit flight 115 on my phone.
It was landing from the north and on the west side of the airport so I was hoping it would taxi by my on the way to the gate. I was not disappointed.

Spirit pushed from the gate some minutes before scheduled departure and with no queue for takeoff, we were actually off the ground before our scheduled departure time. This put us into PHX a full 15 minutes ahead of schedule.

Not sure how often I will select Spirit Airlines as a choice but I would like to sample their A321 service since they have several of them operating on flights in the Western U.S.

Below is my photo of N622NK arriving from DFW operating the first leg of flight 115.
The plane is about to pass below the passenger airbridge connecting Concourse A with the terminal.
Below that is the Flight Aware screenshot of my flight.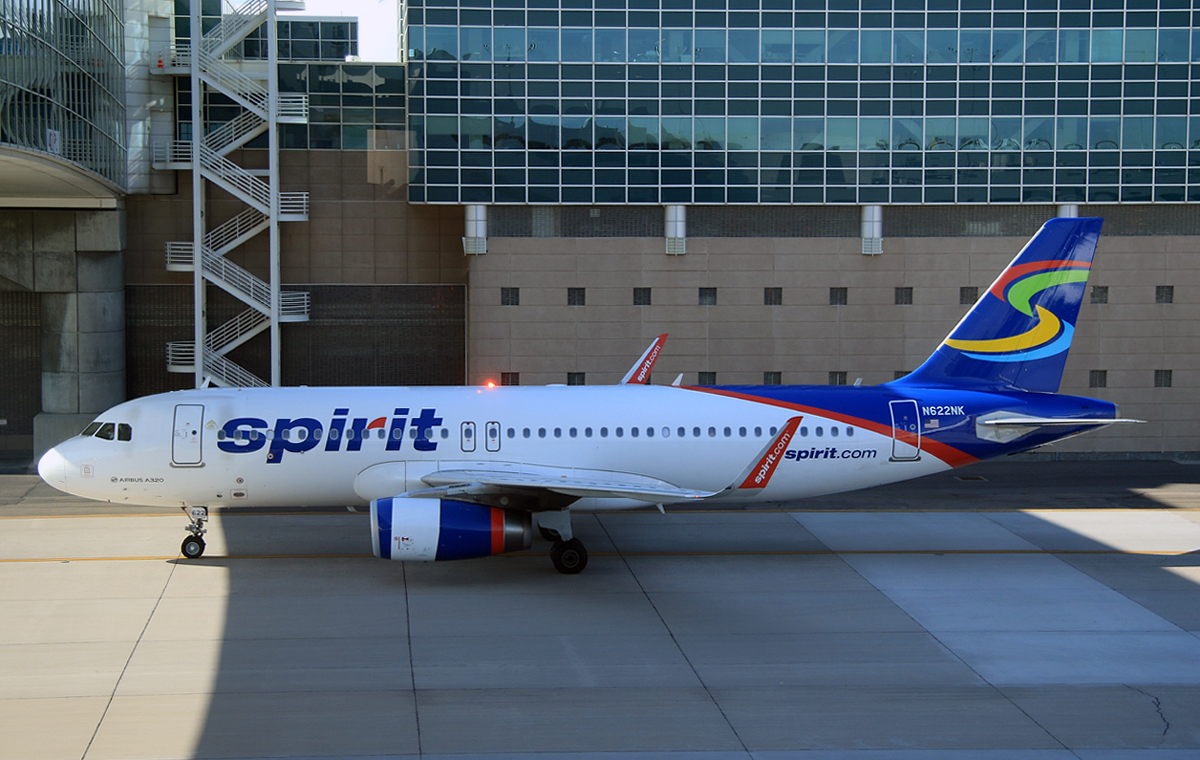 2010's Index
Main Index