| | | | | | | | | | | |
| --- | --- | --- | --- | --- | --- | --- | --- | --- | --- | --- |
| | Date | Airline | Flight | Type | Regn | Routing | Time | Miles | Remarks | |
| Back | 22 Feb 19 | JQ | 961 | A320-232 | VH-VQK | CNS-ADL | 02:44 | 1369 mi | Jetstar | Next |
2010's Index
Main Index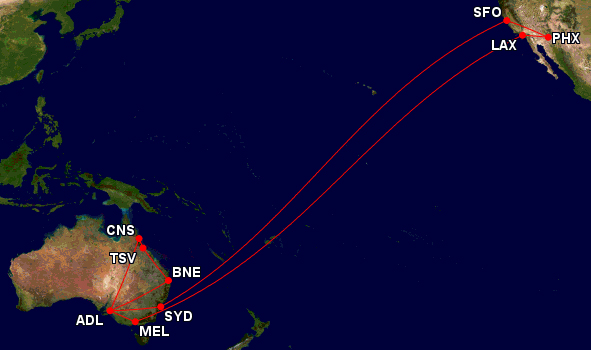 Second leg of my trip back to Adelaide was on a JetStar A320 from Cairns to Adelaide. While at Cairns I was able to sit near a window and watch the airliner action for a couple of hours. Nothing super exciting but nice weather made it nice to relax and watch the planes.

Come time to board there were two gals checking carry-on bags with a scale. I had to lose 5 kilos of stuff to board. Various items went in the bin: snacks, inflight magazines, even dirty clothes!

Below is my photo of Jetstar A320 VH-VQK at Cairns prior to boarding for the flight to Adelaide.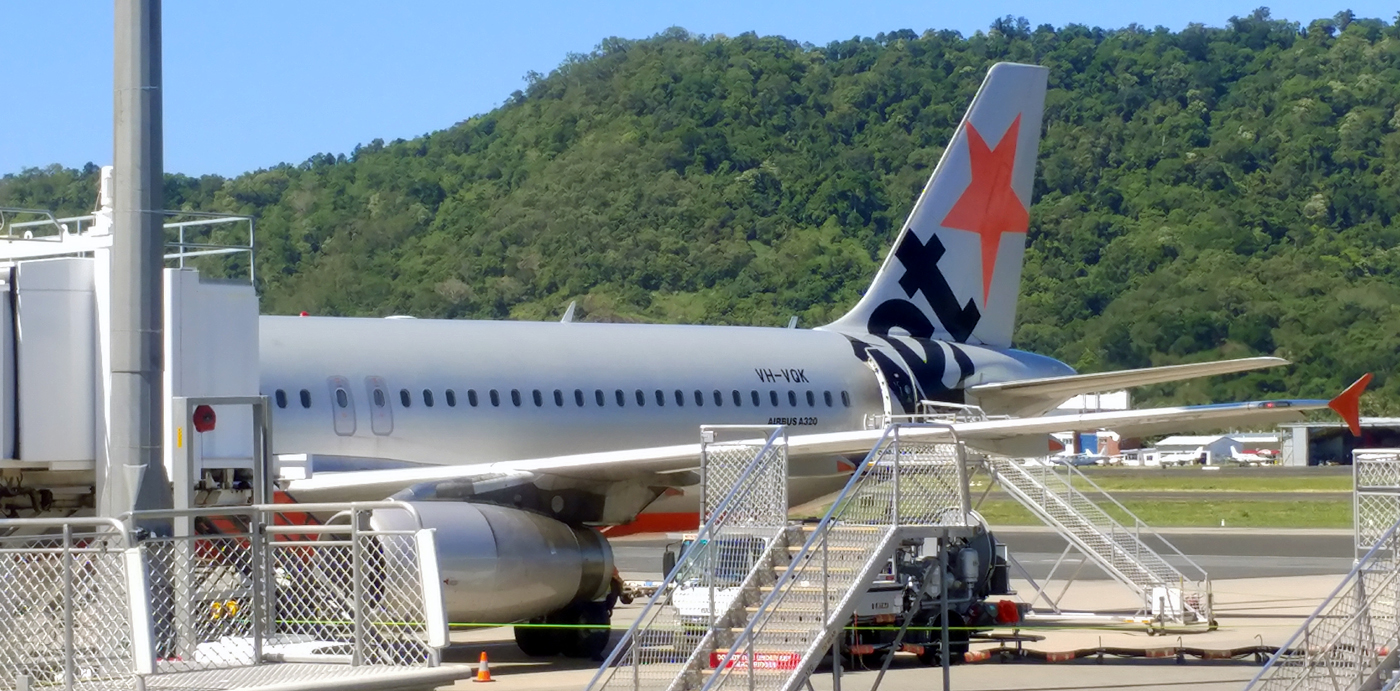 Below is the Flight Aware screenshot of my flight from CNS to ADL: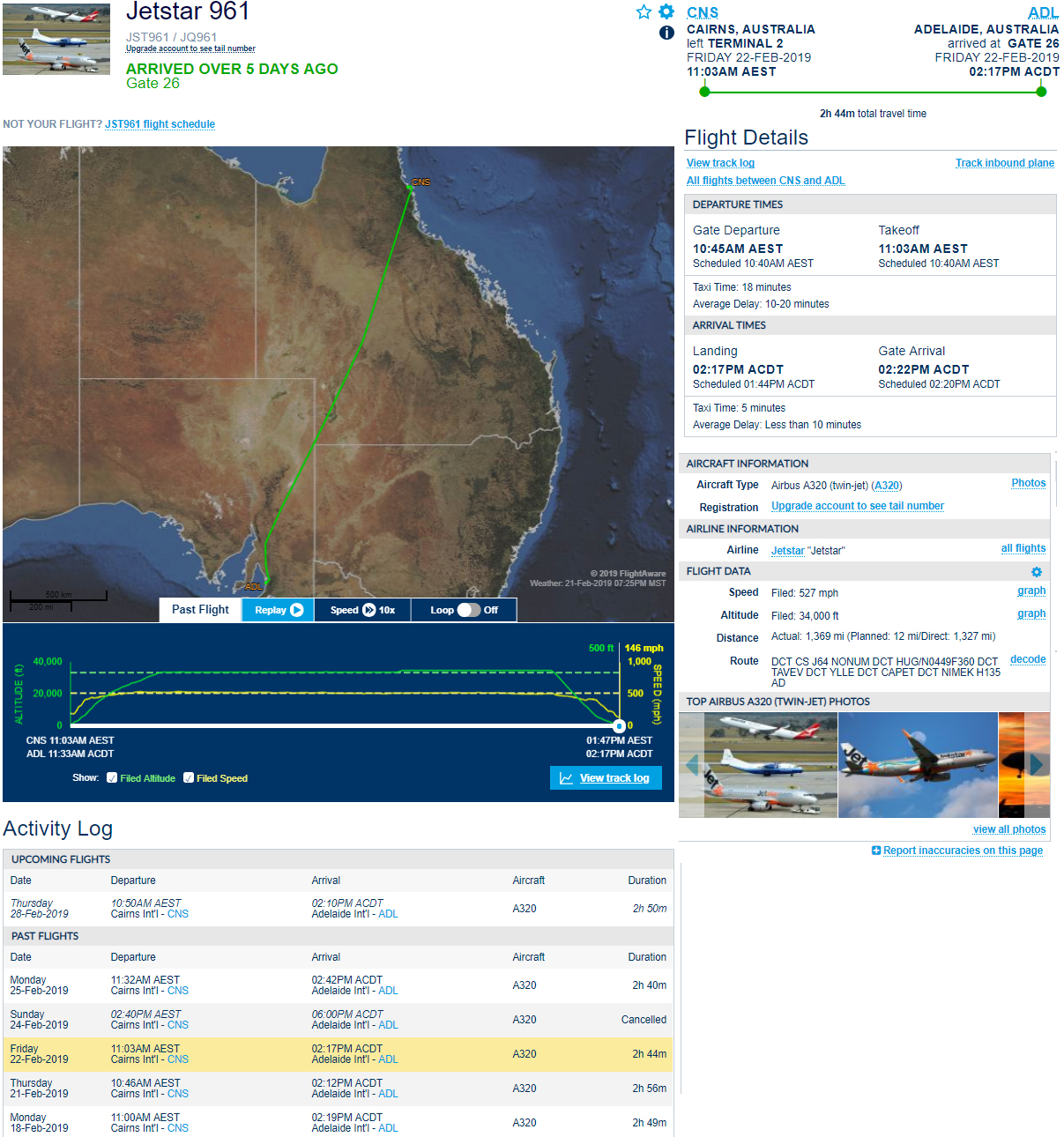 Below is the Flight Radar 24 screenshot of this flight.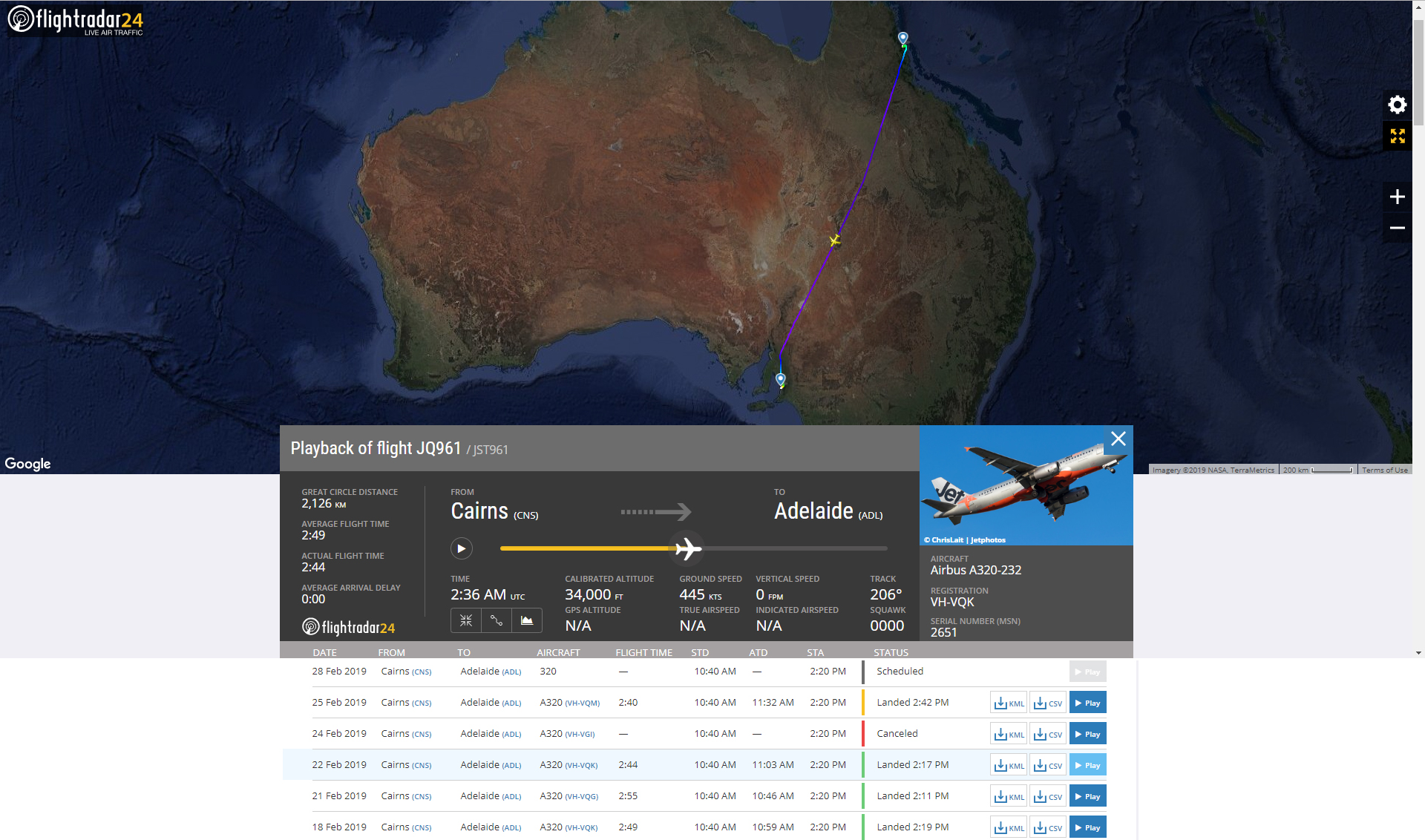 2010's Index
Main Index