| | | | | | | | | | | |
| --- | --- | --- | --- | --- | --- | --- | --- | --- | --- | --- |
| | Date | Airline | Flight | Type | Regn | Routing | Time | Miles | Remarks | |
| Back | 23 Aug 16 | F9 | 740 | A321-211(W) | N712FR | PHX-DEN | 01:23 | 630 mi | Spot The Jaguar | Next |
2010's Index
Main Index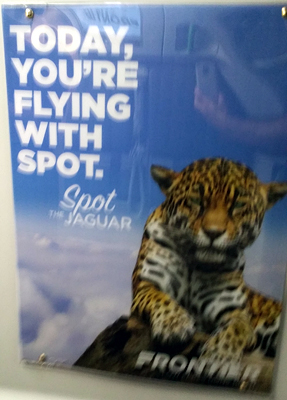 I made a short-notice (less than 12 hours) round-trip from PHX to DEN to get my first flight aboard Spirit Airlines, on the return leg.
I like the early morning (530am) Frontier departure to Denver and this netted me my fourth A321 for Frontier.
During our pre-departure wait, a pre-dawn "monsoon" thunderstorm rolled through town and put on quite a lightning show. The storm didn't delay our departure however and we pushed from the gate basically on time at 0531.

We departed to the east off Runway 08 and made a climbing right-hand 270&deg turn to gain altitude so we could clear the thunderstorm to the northeast of the airport.
I made a video of the takeoff and climbout with my camera and posted it on YouTube here.

Please scroll down for more photos

Below is my photo of N712FR at the PHX gate prior to my 5:30am departure to DEN and below that is the Flight Aware screenshot of my flight.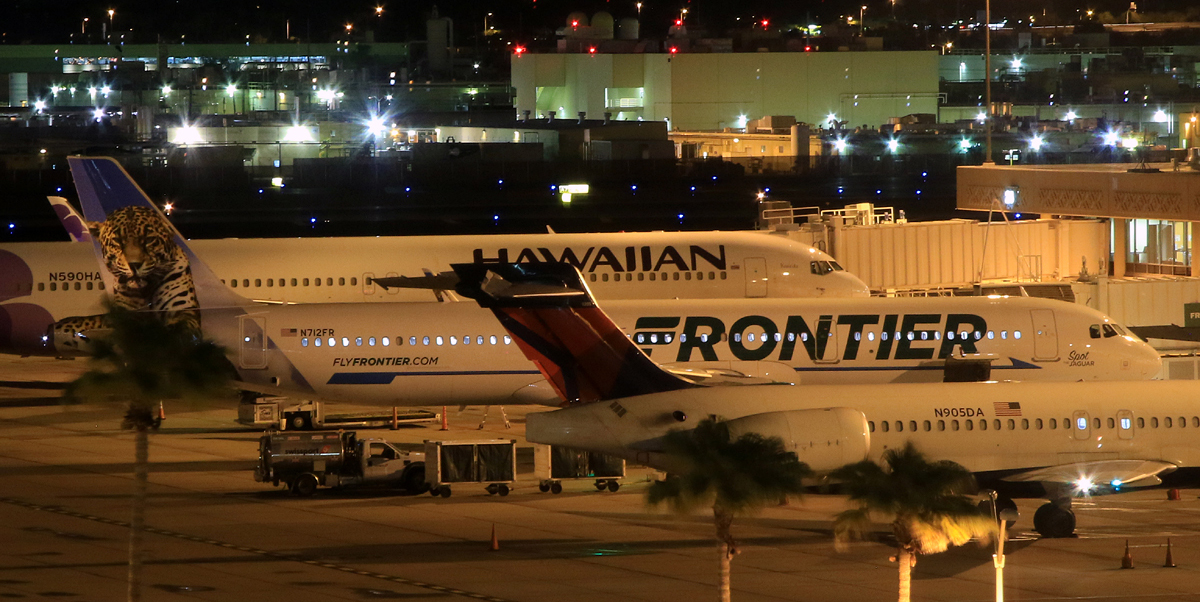 Please scroll down for more photos





It was a nice flight and before long we were descending into Denver. I enjoy sitting on the port side of the plane PHX-DEN as you usually get a nice view of the Front Range and Denver during descent for landing.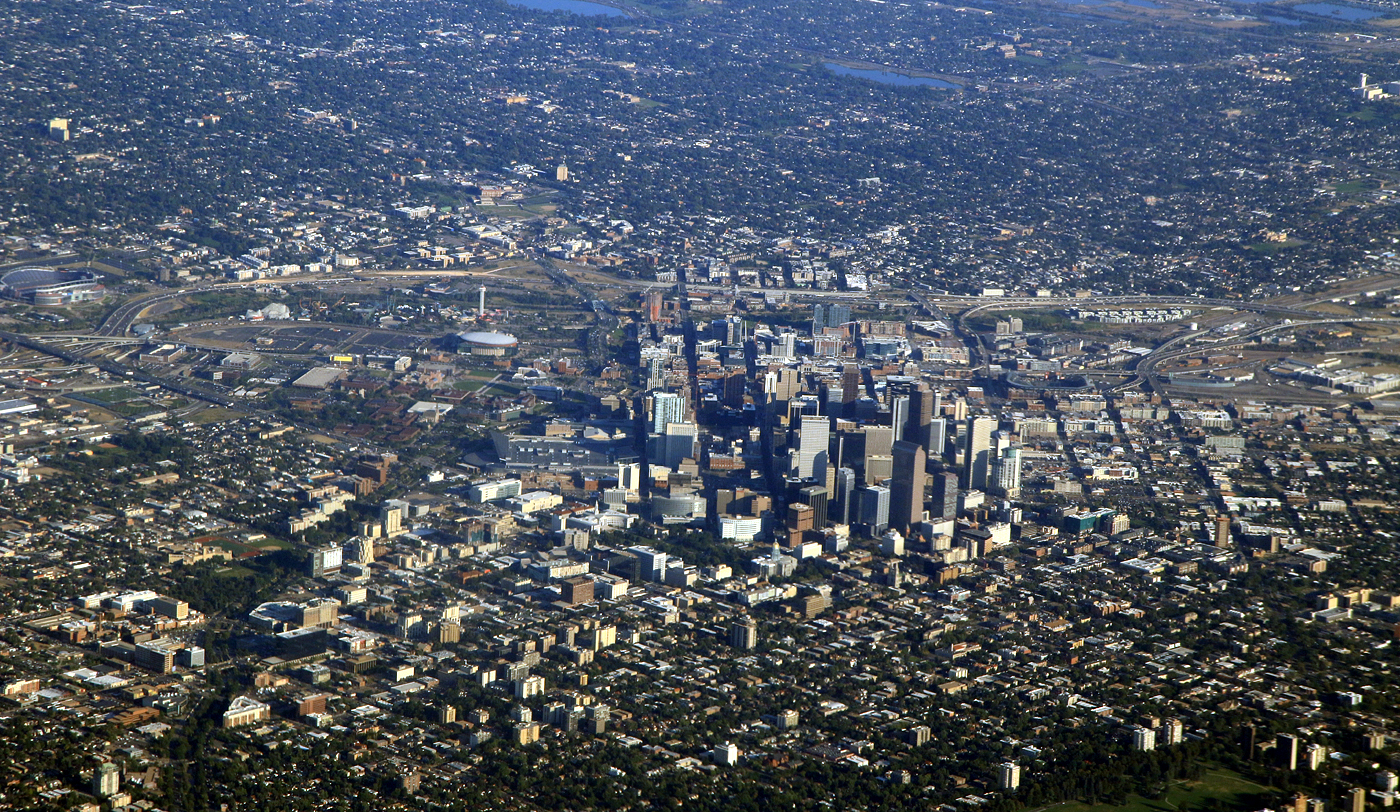 2010's Index
Main Index