| | | | | | | | | | | |
| --- | --- | --- | --- | --- | --- | --- | --- | --- | --- | --- |
| | Date | Airline | Flight | Type | Regn | Routing | Time | Miles | Remarks | |
| Back | 24 Jul 16 | HA | 451 | A330-243 | N389HA | HNL-SYD | 10:01 | 5066 mi | New city pair | Next |
2010's Index
Main Index

After my aborted flight the day before, I made the nonstop flight HNL-SYD without incident on the Sunday. During check-in I was able to get a Comfort Plus window seat so I sat ahead of the engine on the right side of the plane. I was directly behind the First Class section so I had more than enough legroom to move about.

Below is my photo of N389HA taxying to the gate prior to departure to Sydney.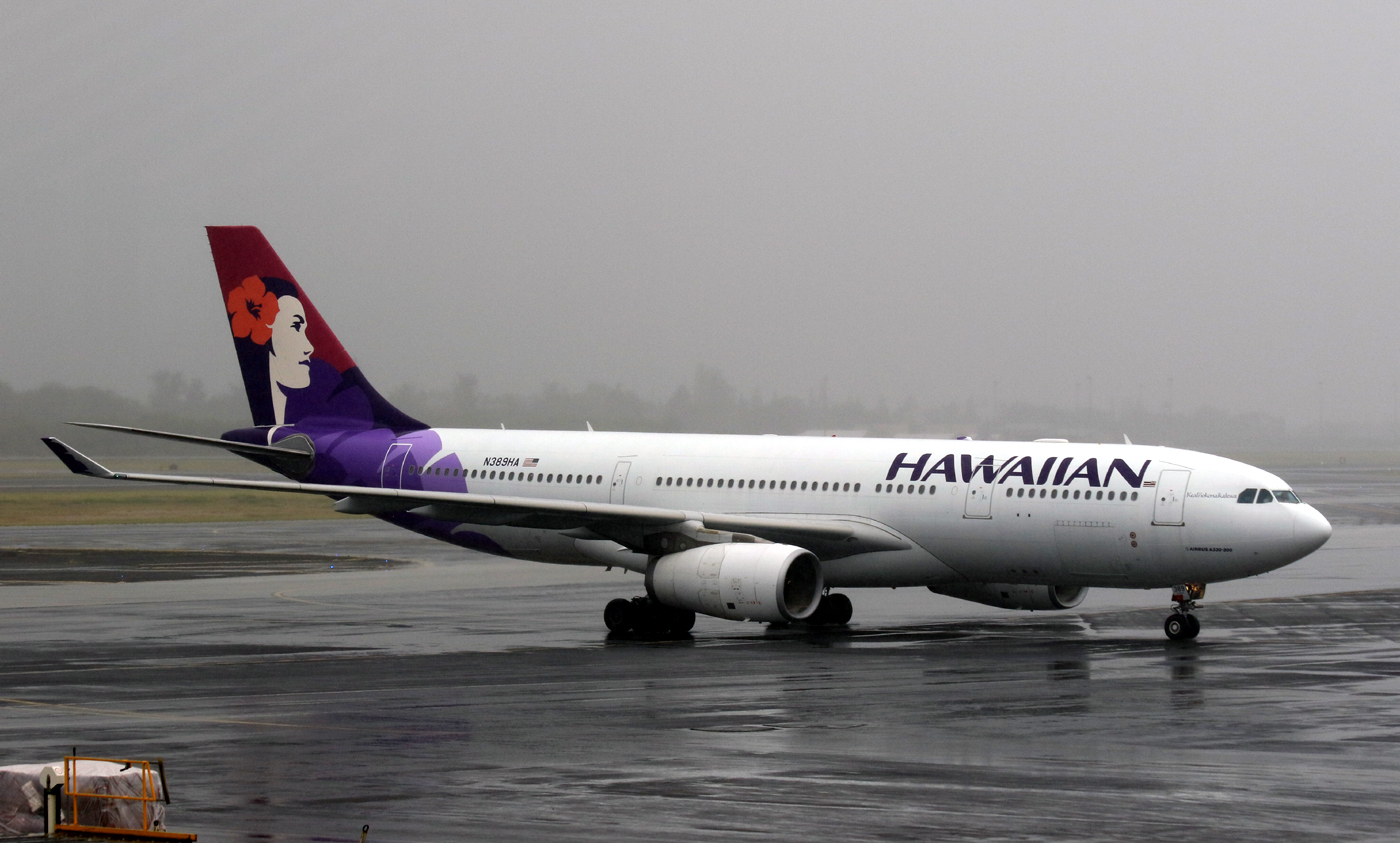 Again we departed from the "reef runway" at HNL and we were soon headed southwest towards the land down under.

Below is a screenshot of the display after crossing the International Date Line followed by the Flight Aware screenshot.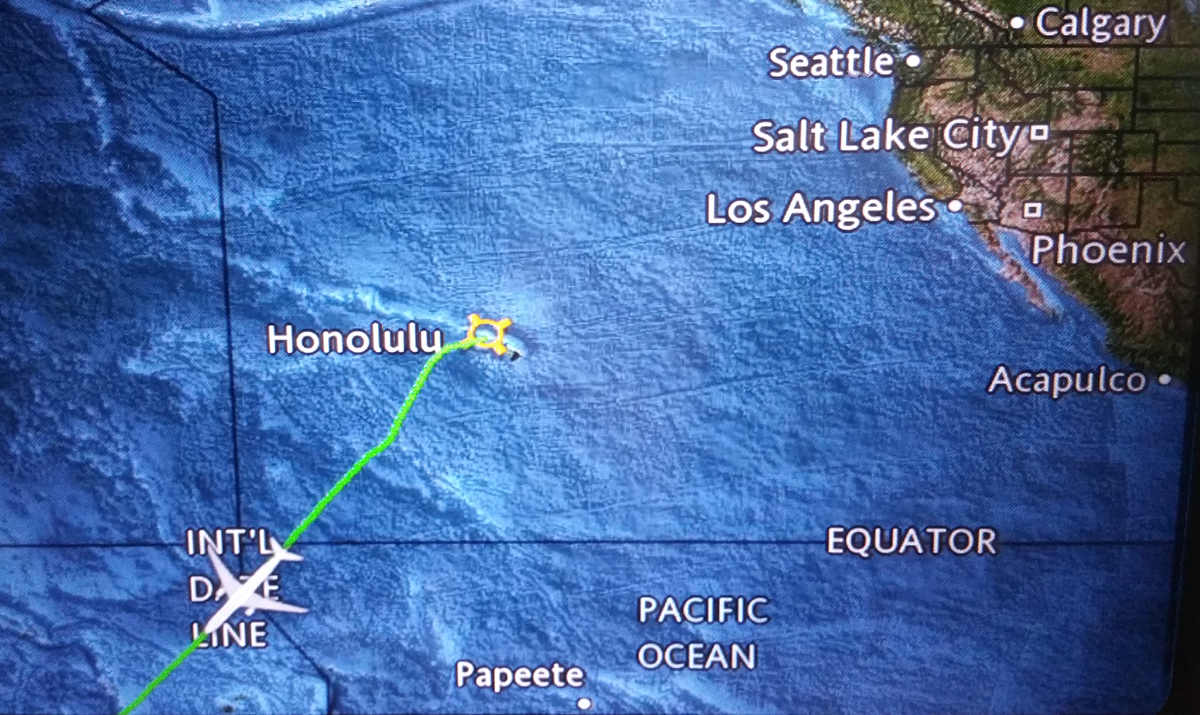 2010's Index
Main Index