| | | | | | | | | | | |
| --- | --- | --- | --- | --- | --- | --- | --- | --- | --- | --- |
| | Date | Airline | Flight | Type | Regn | Routing | Time | Miles | Remarks | |
| Back | 24 Jun 16 | AS | 121 | 737-490 Combi | N768AS | SEA-ANC | 03:13 | 1444 mi | | |
| | 24 Jun 16 | AS | 51 | 737-490 Combi | N768AS | ANC-BRW | 01:42 | 725 mi | New city pair | Next |
2010's Index
Main Index



Our delayed departure from PHX on the flight up to SEA only meant we'd have less time sitting around the SEA-TAC terminal in the dark waiting for the flight to Anchorage. We arrived at gate N11 and were scheduled to depart from Gate N12 within an hour of arriving. It was starting to rain pretty good in Seattle while we were at the airport so our imminent departure was fine by us.

Below is my photo of N768AS on the parking stand at SEA taking on containerized cargo for the red-eye flight to Anchorage.

Below that is the Flight Aware screenshot of the flight.



Photo: Aeromoe




Please scroll down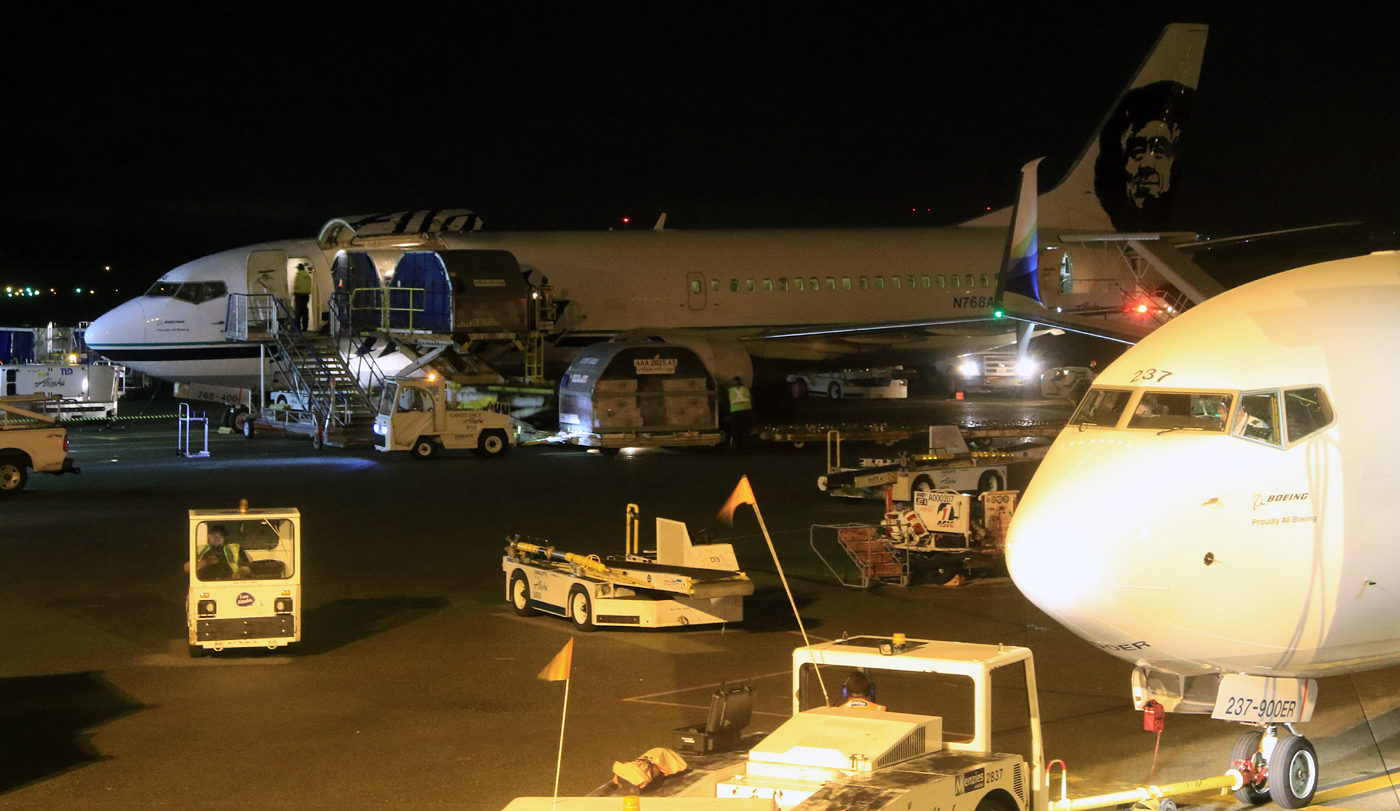 We arrived Anchorage just before 3am and made our way to the rental car counter to pick up a vehicle for the day. Despite the forecast for rain in the Seward area, we made a beeline south in the hopes of getting Louis his first Alaska "lifers"--new birds he'd not seen before in the wild. I'd spent the night in Seward with my sister thirteen months prior so I knew some of the spots to look for birds like Harlequin Duck, Pigeon Guillemot, Northwestern Crow, among others.

Since our flight to Barrow was scheduled for 532pm departure we had to be back at the airport no later than 3:30-4:00pm to take care of business and hop on the flight. The weather in Seward was soggy but we got some great birds there and along the way and made it back in time for the third and final leg of our journey to Barrow.

Below is a photo of some Harlequin Ducks in Seward.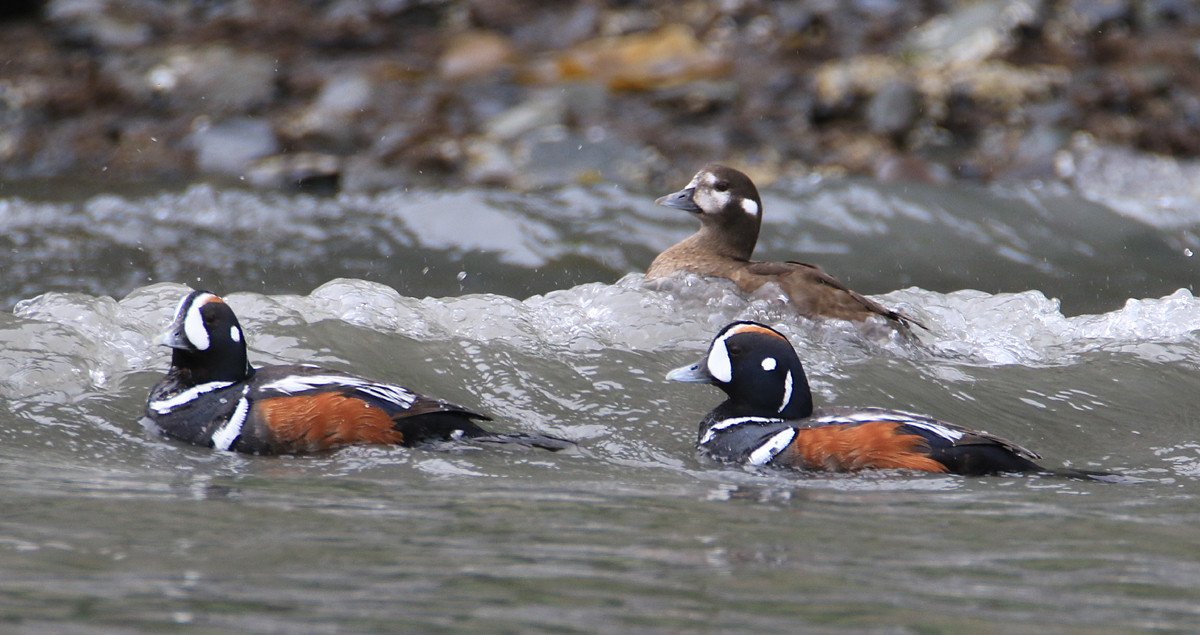 Even though 14 1/2 hours elapsed between the two flights today, we got the same "Combi" on the way to Barrow. While we were out birding, N768AS made a return trip to Kotzebue and a return trip to Bethel.
See the screenshot from FlightRadar24 below. The red asterisks indicate our flights.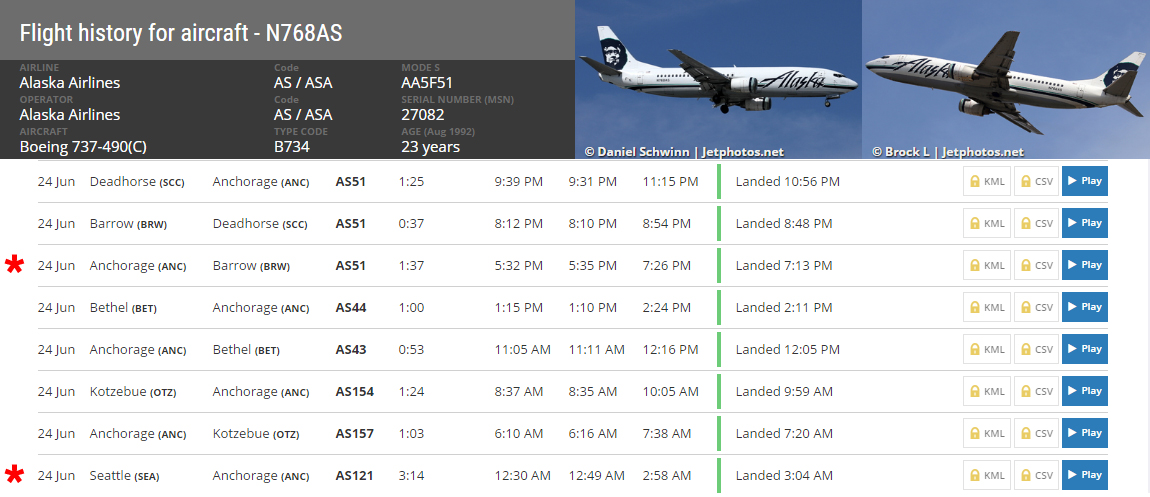 Below is my photo of N768AS on the ramp at Anchorage prior to boarding via the rear airstair. Below that is the Flight Aware screenshot of the trip.



Photo: Aeromoe




Please scroll down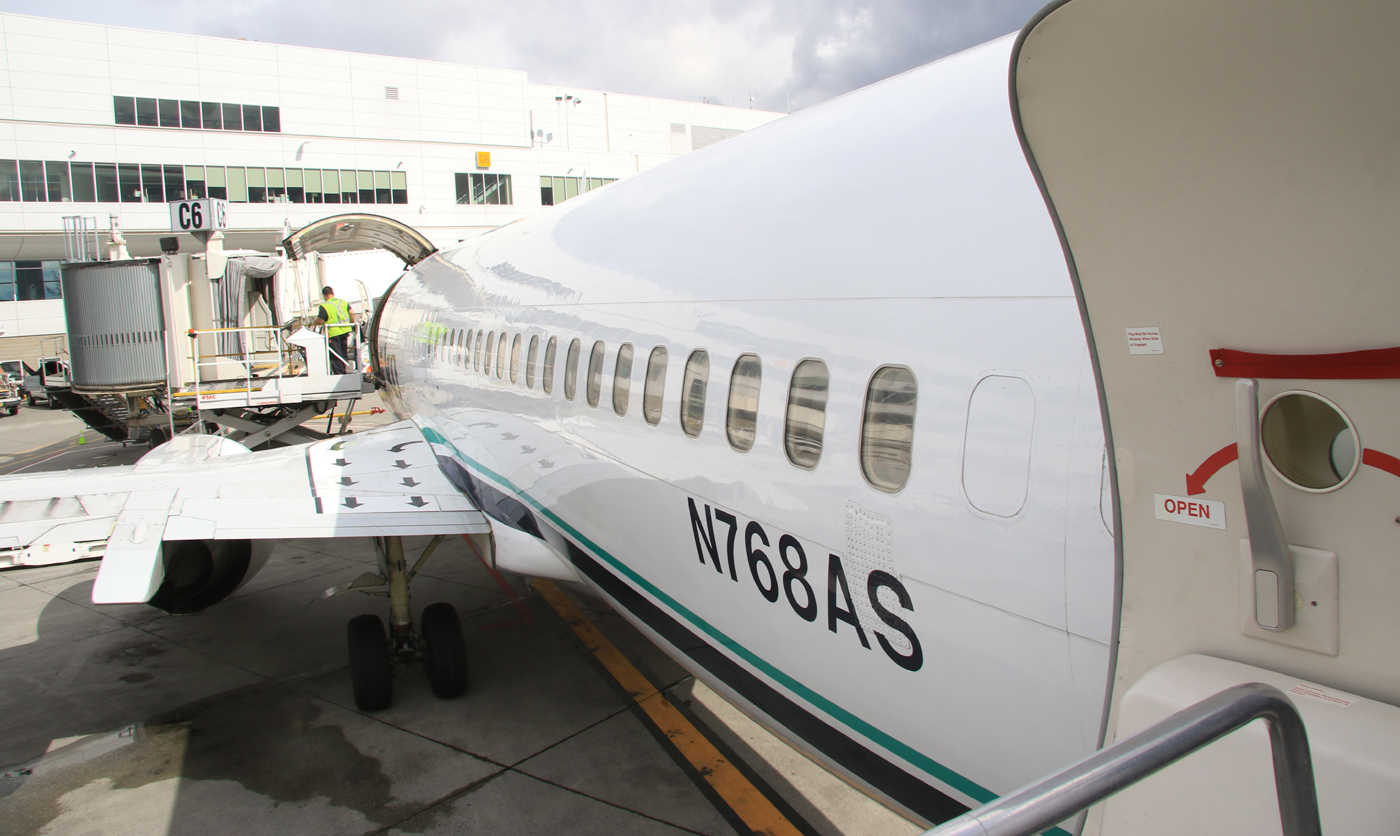 2010's Index
Main Index