| | | | | | | | | | | |
| --- | --- | --- | --- | --- | --- | --- | --- | --- | --- | --- |
| | Date | Airline | Flight | Type | Regn | Routing | Time | Miles | Remarks | |
| Back | 29 May 16 | AS | 86 | 737-890 (S) | N560AS | ANC-SEA | 02:57 | 539 mi | "Spirit of the Islands" | |
2010's Index
Main Index

After getting my rental car I headed to the perimeter road to watch planes for the rest of the day. My flight to Portland was due to depart about 1230am so I had a good 8 hours or so to sit by the runway. The weather was fine in Anchorage and the airplane action was steady. I met a couple guys also photographing planes so we spent the afternoon and evening conversing.

Time to head home so I returned the rental car and made my way through security to my Delta Air Lines gate. We boarded the fairly new 737-932ER N841DN and were told we were waiting for a crew member who'd been involved in an "incident" on the way to the airport. After over an hour on board the captain spoke up and cancelled the flight. Being nearly 2am there were audible moans from the passengers and we all filed off the plane and got in line for our re-bookings.

Delta Air Lines 737-932ER N841DN at the gate prior to boarding. This flight cancelled and Delta put me on an Alaska Airlines flight to SEA several hours later.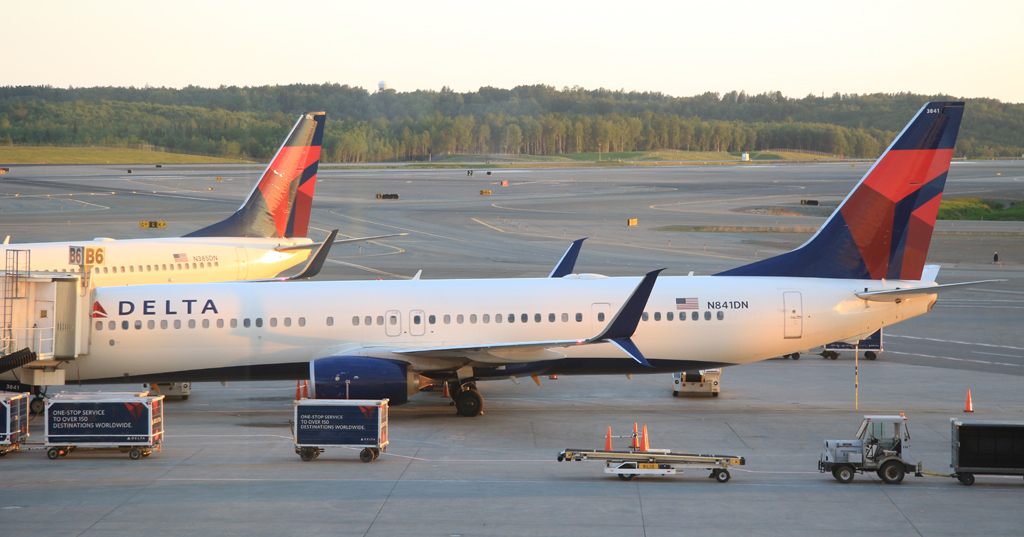 As it turned out, Delta re-booked me on the 8am Alaska Airlines flight to Seattle with a connection to PHX nearly 4 hours later. Fine by me.

Happily, my flight to SEA was operated by specially-painted 737-800 N560AS "Spirit of the Islands". As explained by the placard in the aircraft entryway, a high school student from Hawaii won the contest to design the paint scheme.

Below is my photo of N560AS approaching gate C1 at Anchorage prior to my flight. At this point I didn't know I'd be flying on this plane because my departure gate was supposed to be C5. Below that is the FlightAware screenshot of the flight.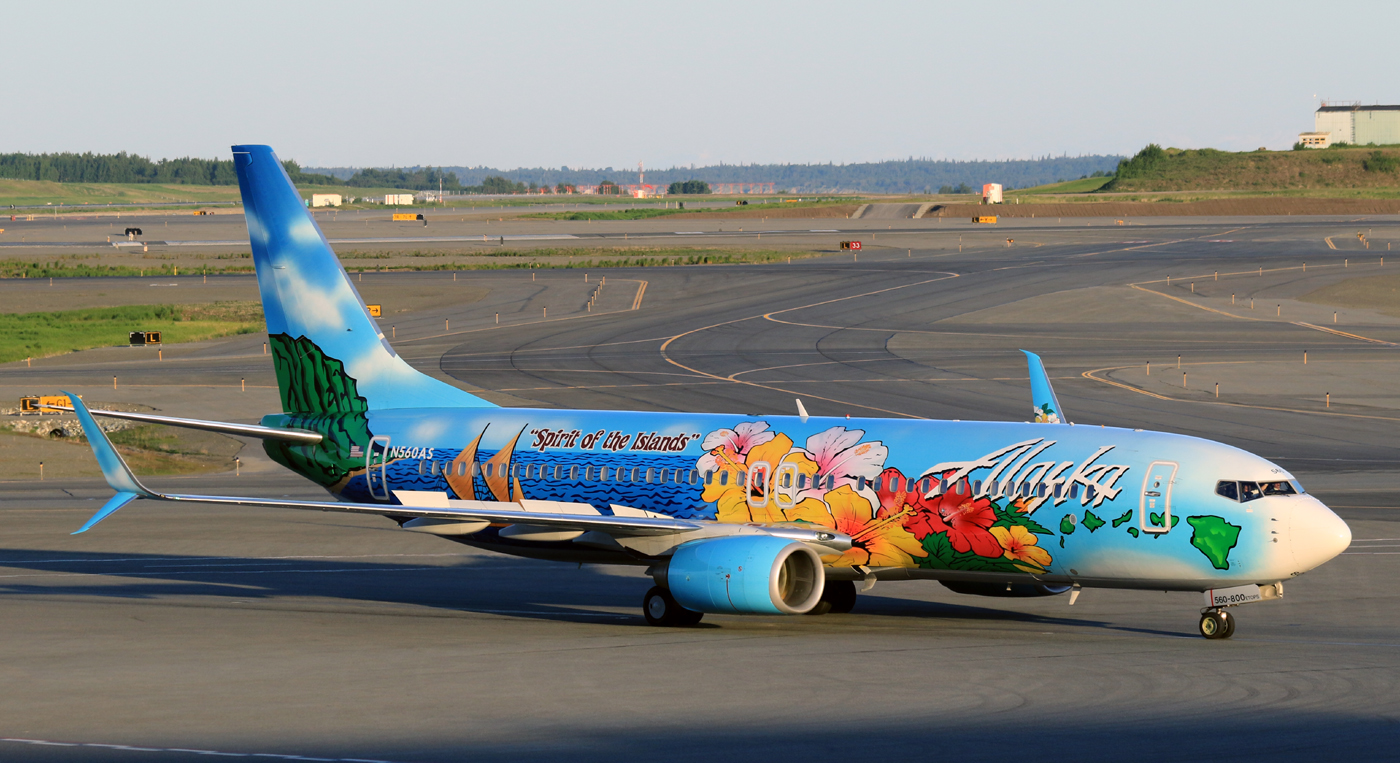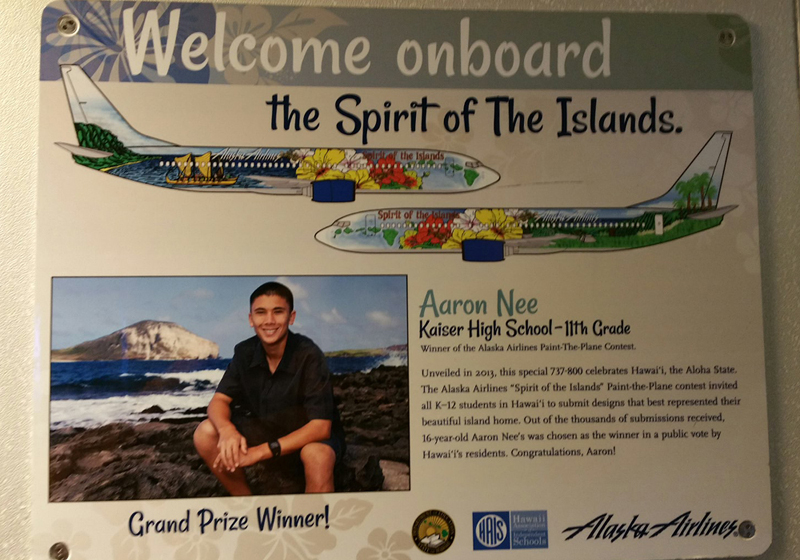 After several hours of plane watching (during which I saw most of the afternoon "heavies" depart) I made my way back to satellite "N" for my flight to PHX. When I'd used the check-in kiosk at ANC earlier in the day to get my new boarding passes, I chose an upgrade on the PHX flight to First Class for $53.75...I figured what the heck. Seat 1A was available so that's the one I picked.

Below is my photo of 737-990 N320AS at the gate in Seattle prior to boarding and departure, with the FlightAware screenshot below that.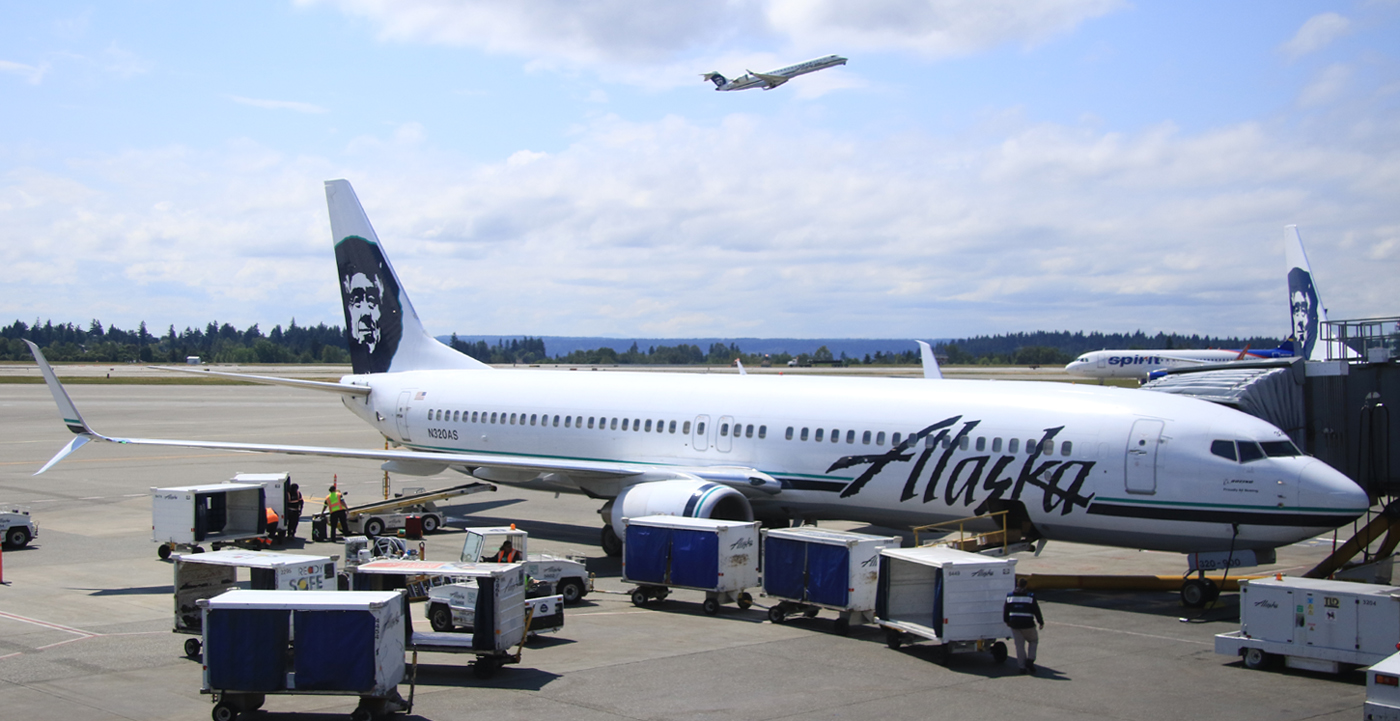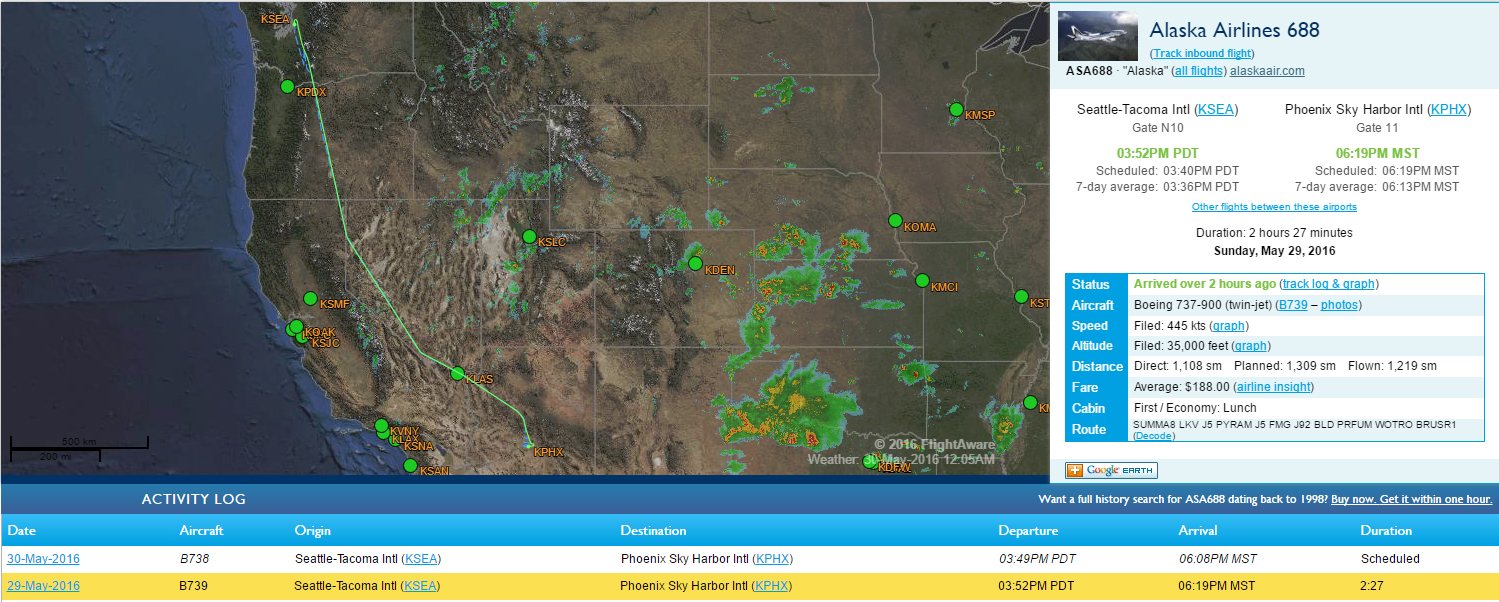 2010's Index
Main Index