| | | | | | | | | | | |
| --- | --- | --- | --- | --- | --- | --- | --- | --- | --- | --- |
| | Date | Airline | Flight | Type | Regn | Routing | Time | Miles | Remarks | |
| Back | 25 May 16 | AS | 631 | 737-990ER (S) | N428AS | PHX-SEA | 02:29 | 1106 mi | New Colors | Next |
2010's Index
Main Index

For the Memorial Day weekend I'd booked a trip to someplace in Alaska I'd never been before: Nome. It would take me a little more than a day to get up there with the connections in Seattle and Anchorage.

Below is my photo of Alaska 737-990ER N428AS at the gate in Seattle after my arrival. I had the entire day in Seattle to explore the Boeing airfields and do some birding.
Below the photo is the Flight Aware screenshot of the flight.
Please scroll down for more.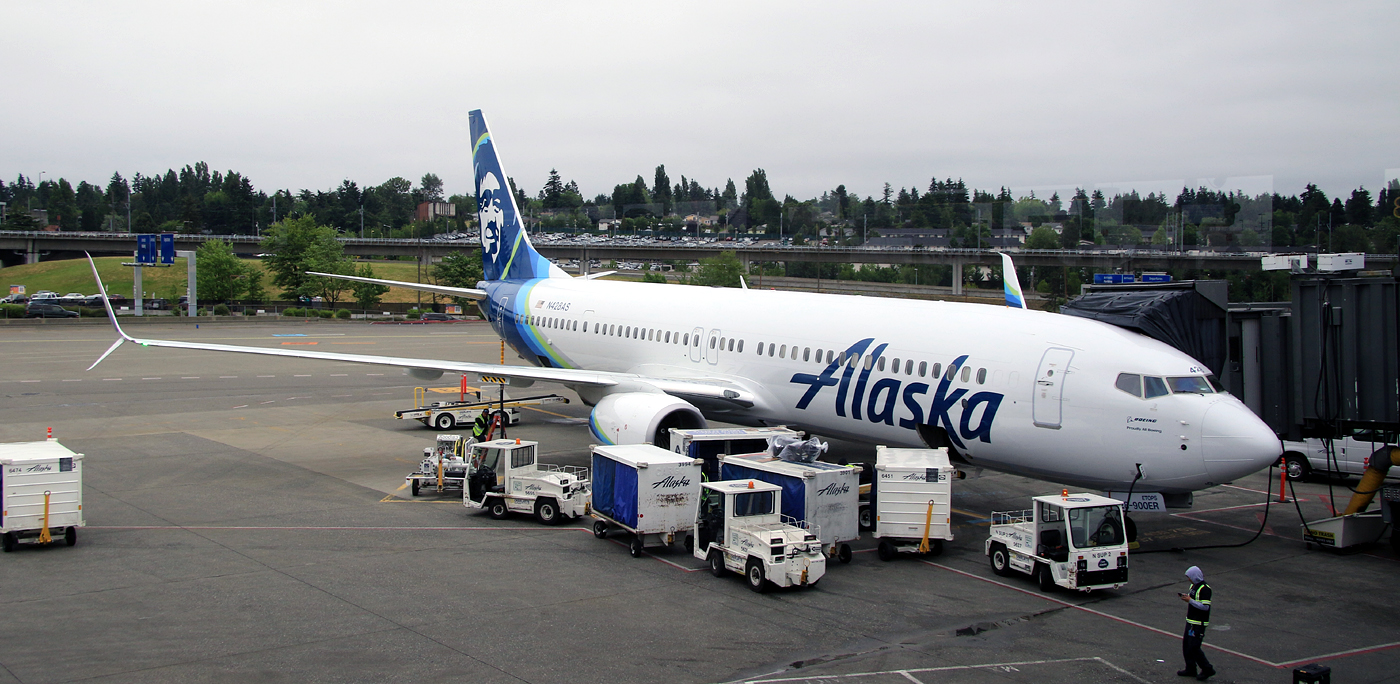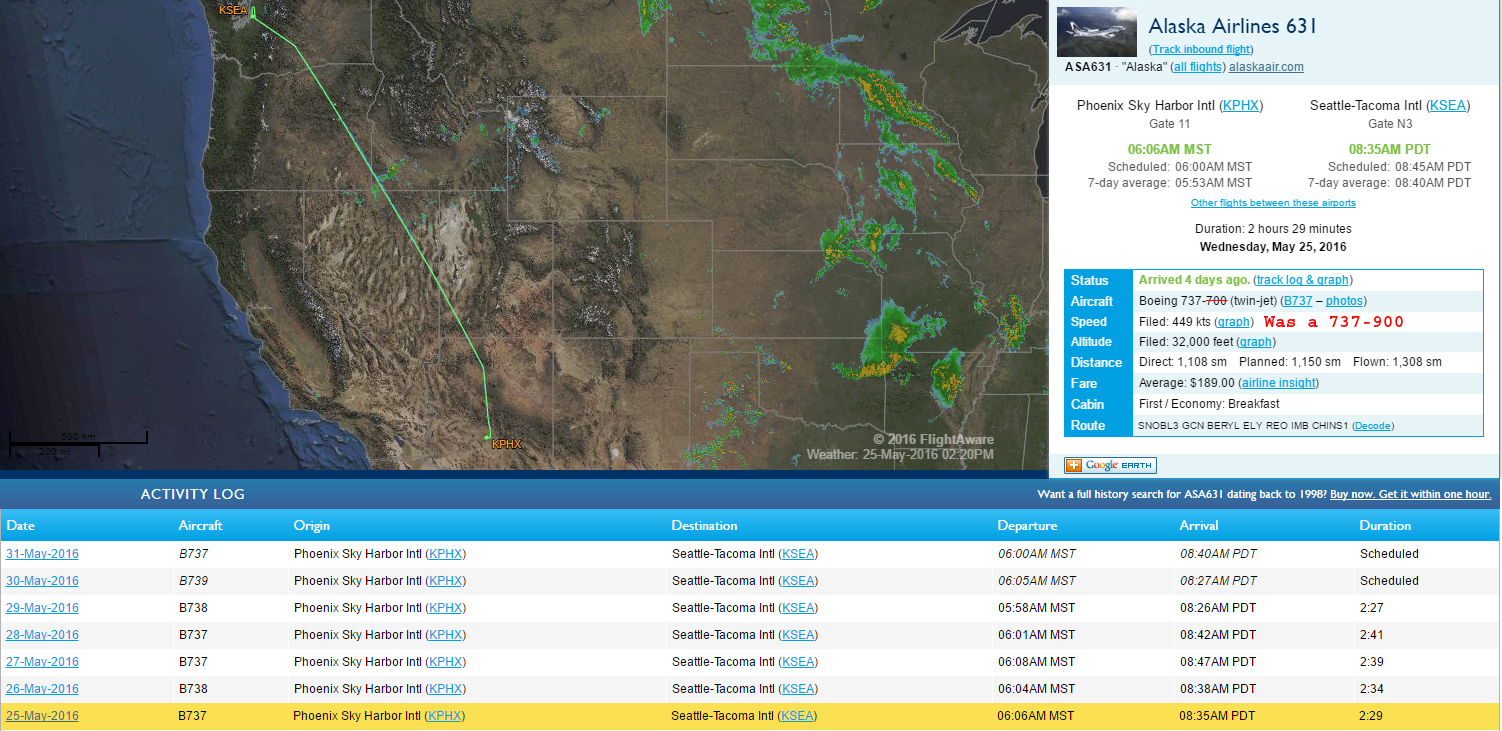 2010's Index
Main Index