| | | | | | | | | | | |
| --- | --- | --- | --- | --- | --- | --- | --- | --- | --- | --- |
| | Date | Airline | Flight | Type | Regn | Routing | Time | Miles | Remarks | |
| Back | 17 Jan 16 | AS | 176 | 737-4Q8 | N779AS | JNU-SEA | 02:19 | 928 mi | | |
| | 17 Jan 16 | AS | 622 | 737-890 (W/S) | N552AS | SEA-PHX | 02:10 | 1146 mi | | Next |
2010's Index
Main Index

My time in Juneau was over all too quickly and it was time to head home. My original booking had me departing Juneau on a flight to Ketchikan where I would layover for five hours until my flight to Seattle. I arrived at the airport quite early and asked if there was an earlier flight nonstop to Seattle. I was in luck - flight 175 was leaving shortly. As much as I wanted to try for two -400 flights and spend some time in another new Alaska city (Ketchikan) I figured I could be more productive in Seattle.

Below is a photo of 737-4Q8 N779AS at the Seattle gate after arrival from Juneau, followed by the Flight Aware screenshot.
Please scroll down for more.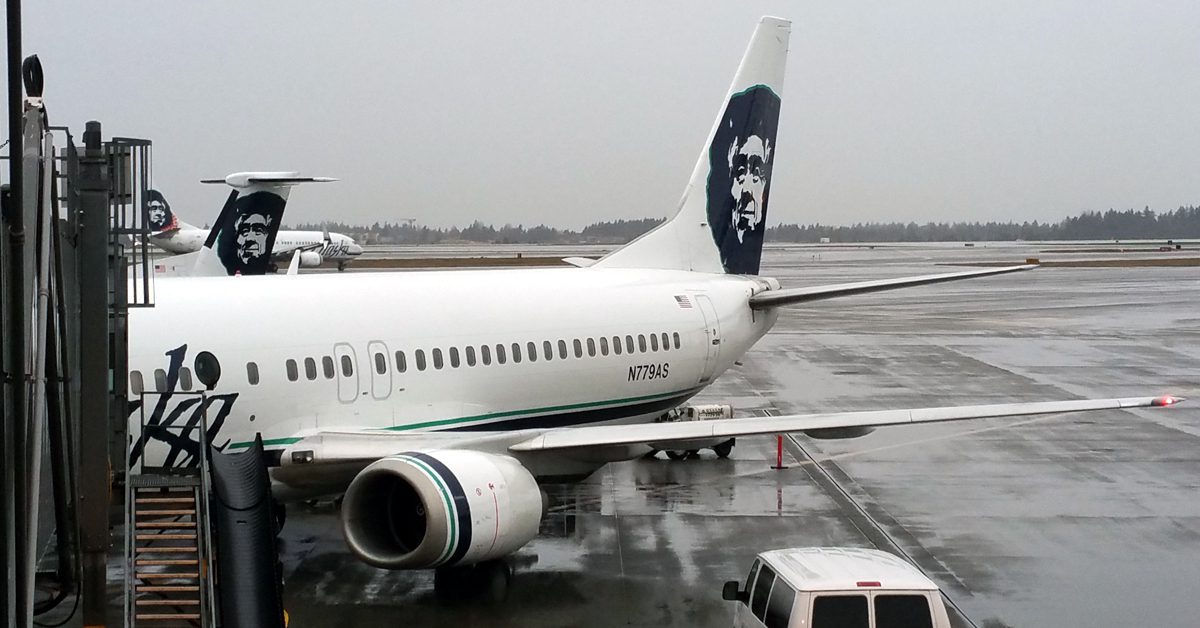 Upon arriving Seattle I changed my original 650pm departure to two hours later to give me more time with the rental car and visit the three Boeing airfields. For me a trip to Seattle without seeing what new-build airliners are out there just isn't right. I got my car and immediately headed north to Boeing Field and the Boeing Flight Test Center. A fair number of new 737s were present. From there I went up to Everett to see the newest wide-bodies. The Everett plant now produces 747, 767, 777, and 787 types. Even 35 years after first flight, the 767 is still hanging on with orders from Fedex and the US Air Force.
New 787s for Qatar, United, KLM, British Airways, Vietnam Airlines, Saudia, LAN Chile and others were present as well as a few 777s and 747-8s. Always nice to see some new planes.



KLM's newest 787-9 PH-BHD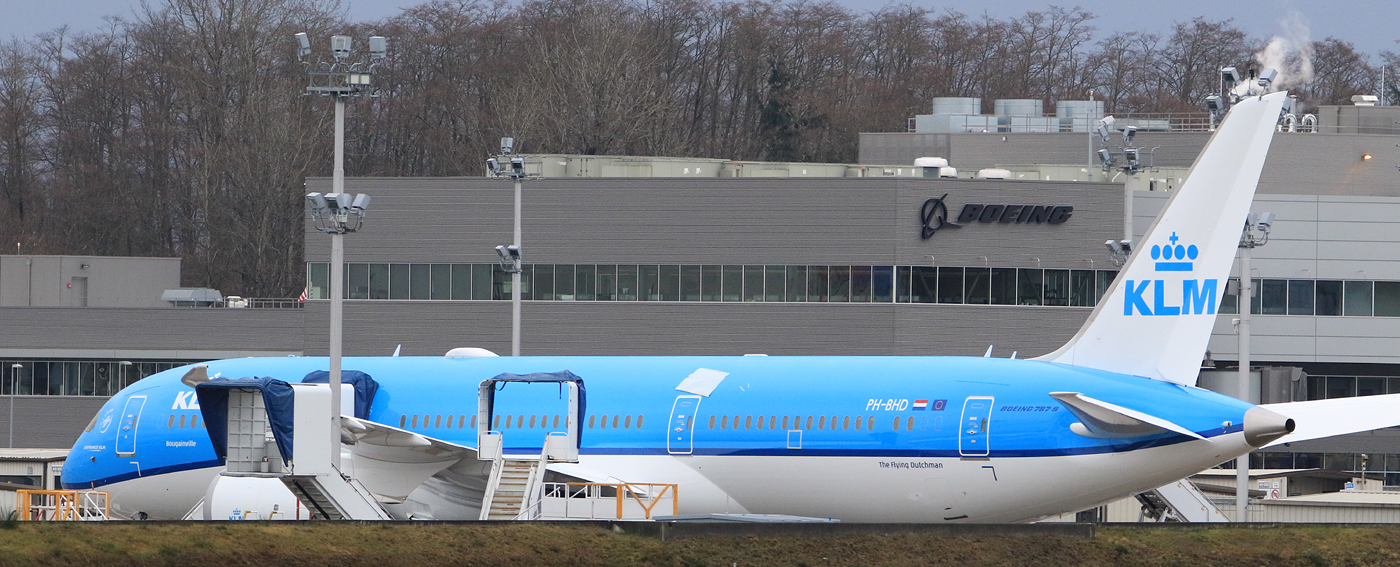 From Everett I headed south on the 405 to the final Boeing airfield, Renton. This is where nearly every Boeing narrowbody has been produced. A few 737s were produced at Boeing Field early in that program before production switched to Renton. I got so see some fully painted 737s for Ryanair and a P-8 Poseidon for the US Navy. Inside a small hangar I almost overlooked the prototype 737-8 MAX but thankfully I got to see it. There were also several 737s in primer.



The prototype 737-8 MAX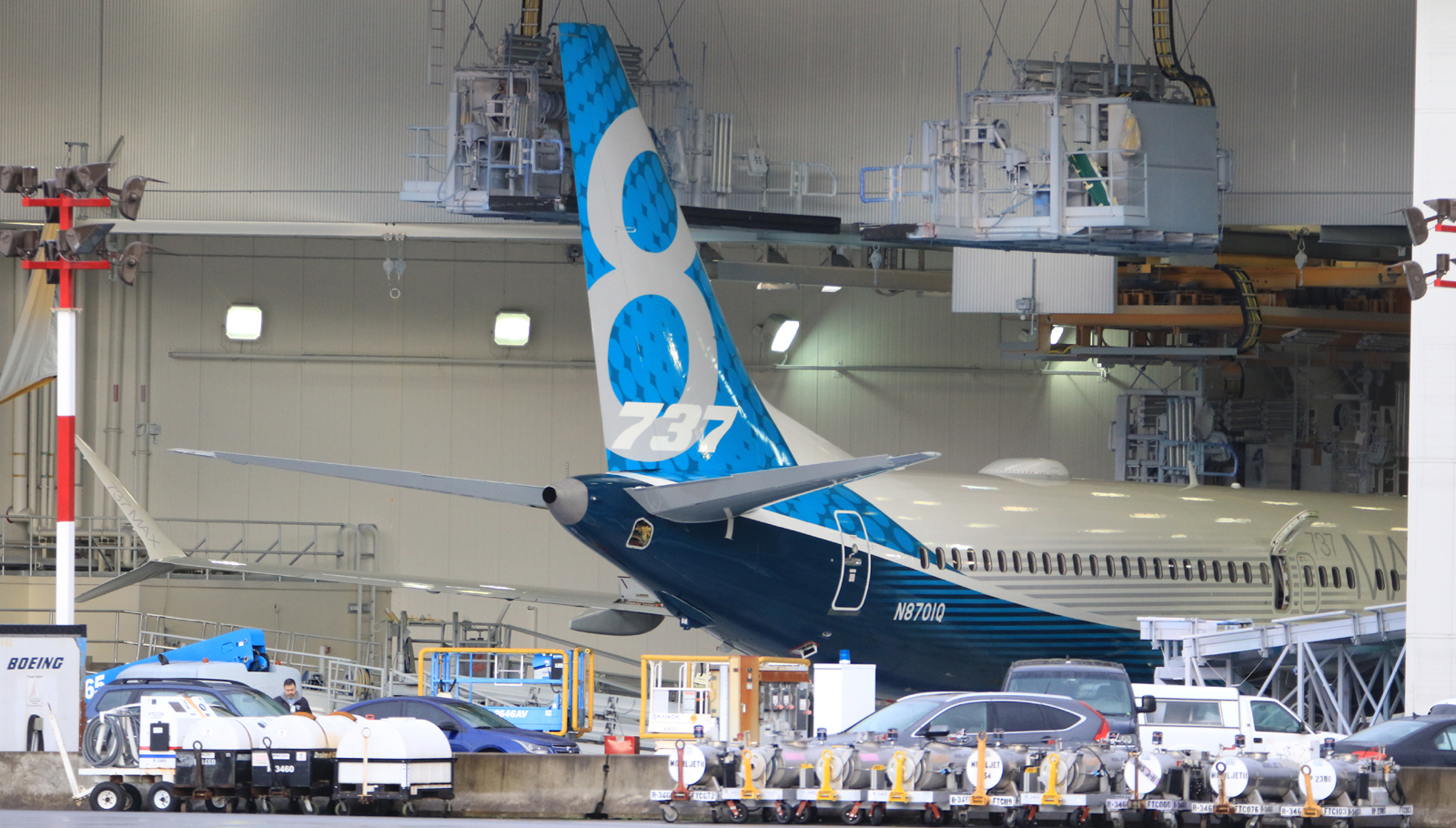 I also did some birding around the Renton airport. Good stuff, and I got my "lifer" Golden-crowned Kinglet here. From Renton it was just a short drive over to SEA-TAC to turn the rental car in. I even had enough time to ask Alaska Airlines if I could switch my departure back to my original departure at 650pm. They were good enough to do it for me and not charge me the $25 change fee.

Below is my photo of 737-890 N552AS at Seattle Gate 9 prior to departure to PHX. With this 737-800, I flew on all the Alaska 737 types this trip: 737-400, -700, -800, and -900.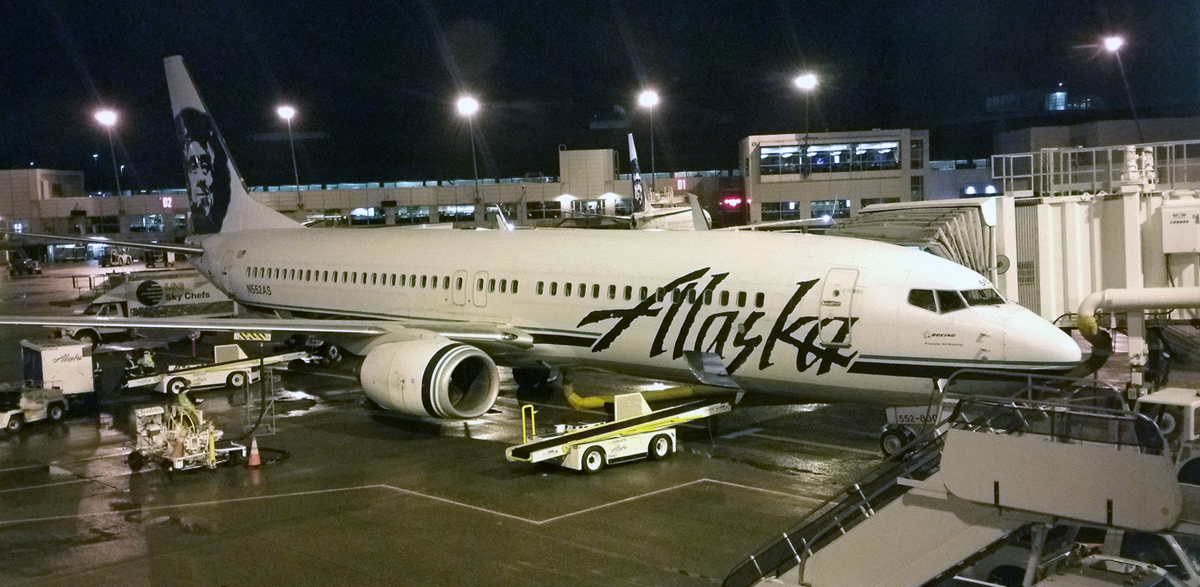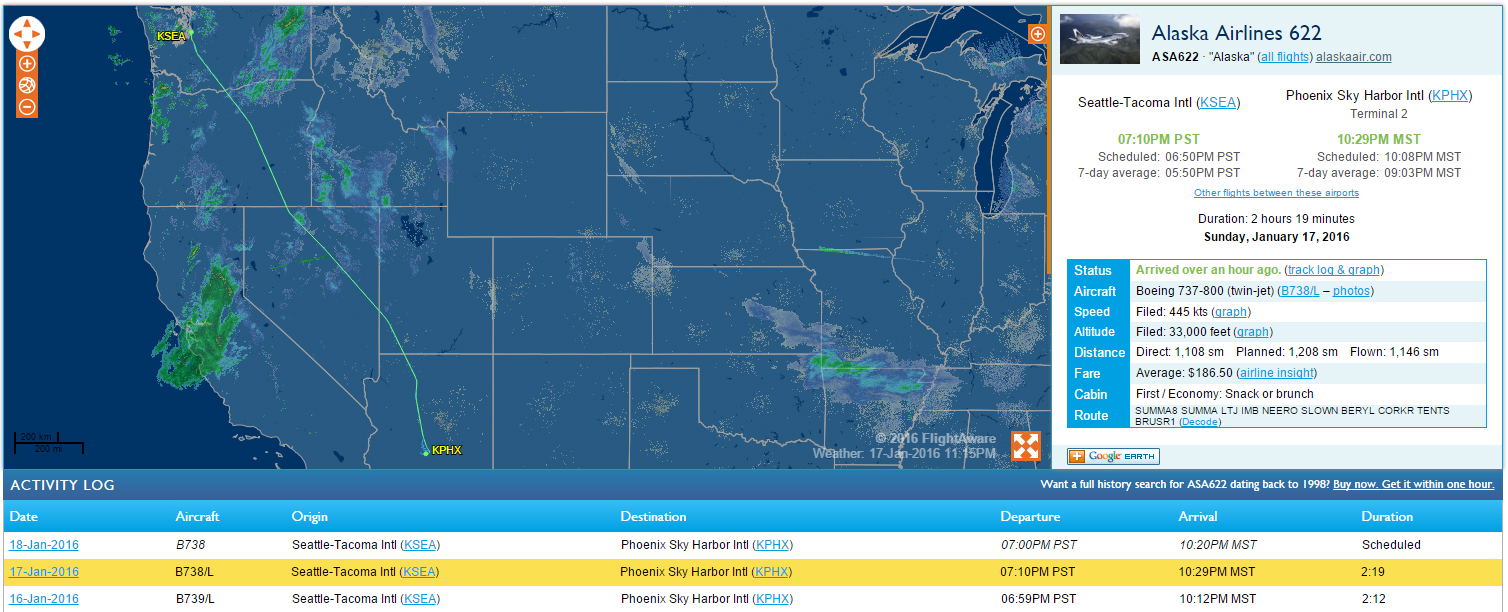 2010's Index
Main Index