| | | | | | | | | | | |
| --- | --- | --- | --- | --- | --- | --- | --- | --- | --- | --- |
| | Date | Airline | Flight | Type | Regn | Routing | Time | Miles | Remarks | |
| Back | 15 Jan 16 | AS | 631 | 737-790(W) | N613AS | PHX-SEA | 02:50 | 1182 mi | New city pair | |
| | 15 Jan 16 | AS | 75 | 737-990ER (W/S) | N413AS | SEA-JNU | 02:13 | 951 mi | New city pair | Next |
2010's Index
Main Index

With a four-day weekend for Martin Luther King, Jr Day coming up I booked a short two-day trip to Juneau, Alaska to do some bird watching and visit the capitol city of Alaska for the first time.
With only about 7-8 hours of daylight at this time of year, I needed to maximize my time.
I booked an early morning departure from PHX with a short connection in Seattle.


At midnight the day of my flight I called Alaska Airlines and asked to be rebooked on the earlier flight departing at 6AM. This would give me some more time at SEA and pad the connection.
Also, the flight was operated by a 737-700 so I'd get my first ride aboard an Alaska 737-700 and this would set the stage for a clean sweep of all the Alaska 737 types for this trip.

Below is my photo of N613AS at gate 11 in PHX prior to our departure to Seattle. Below that is a Flight Aware screen shot of our flight.

Please scroll down for more.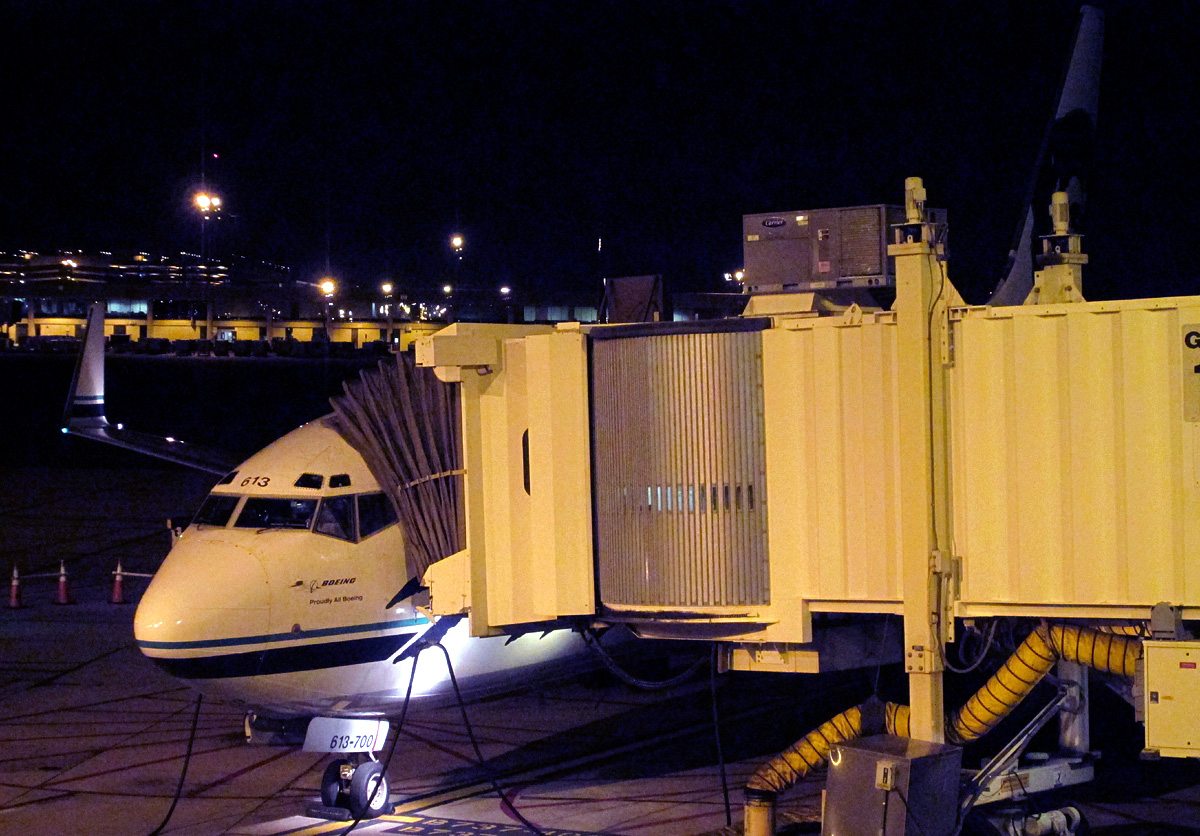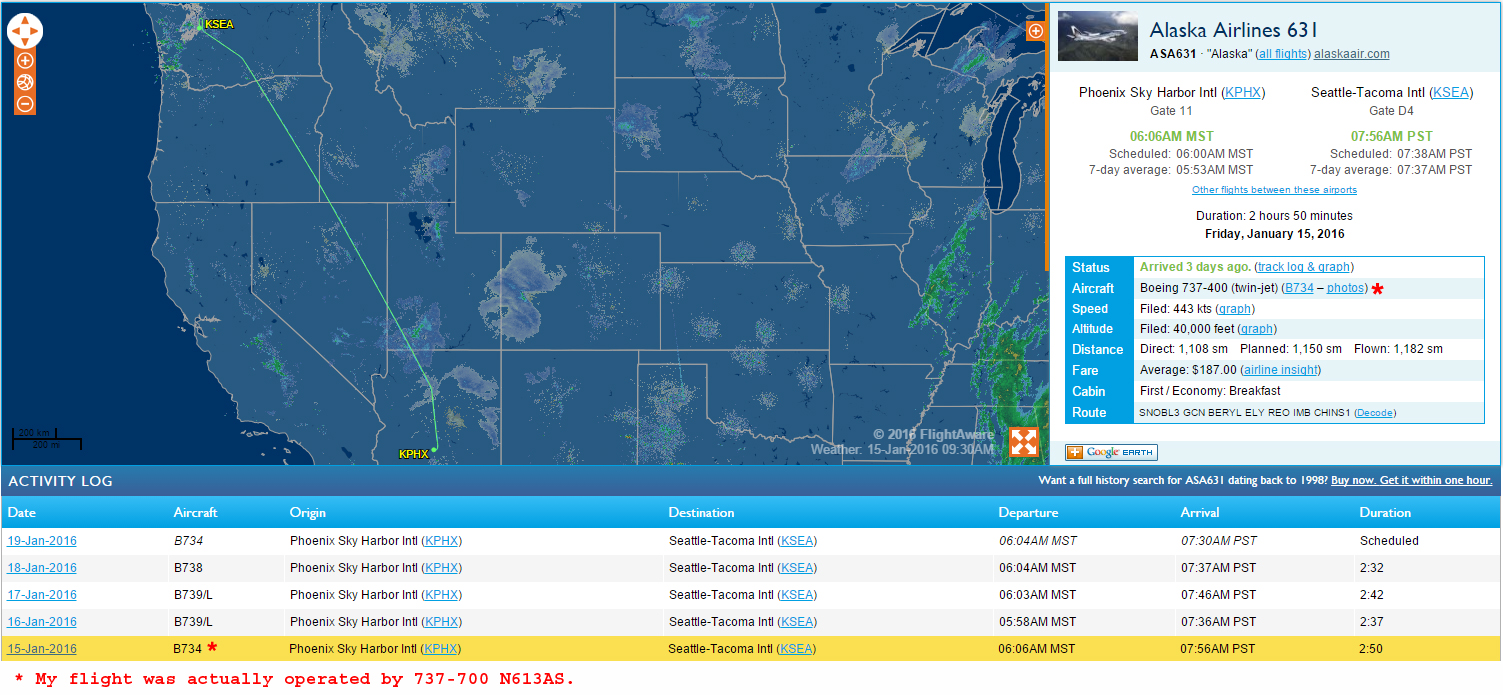 After a couple hours watching planes at SEA-TAC it's time to fly to Juneau. Below is my photo of 737-900ER N413AS at the gate prior to departure.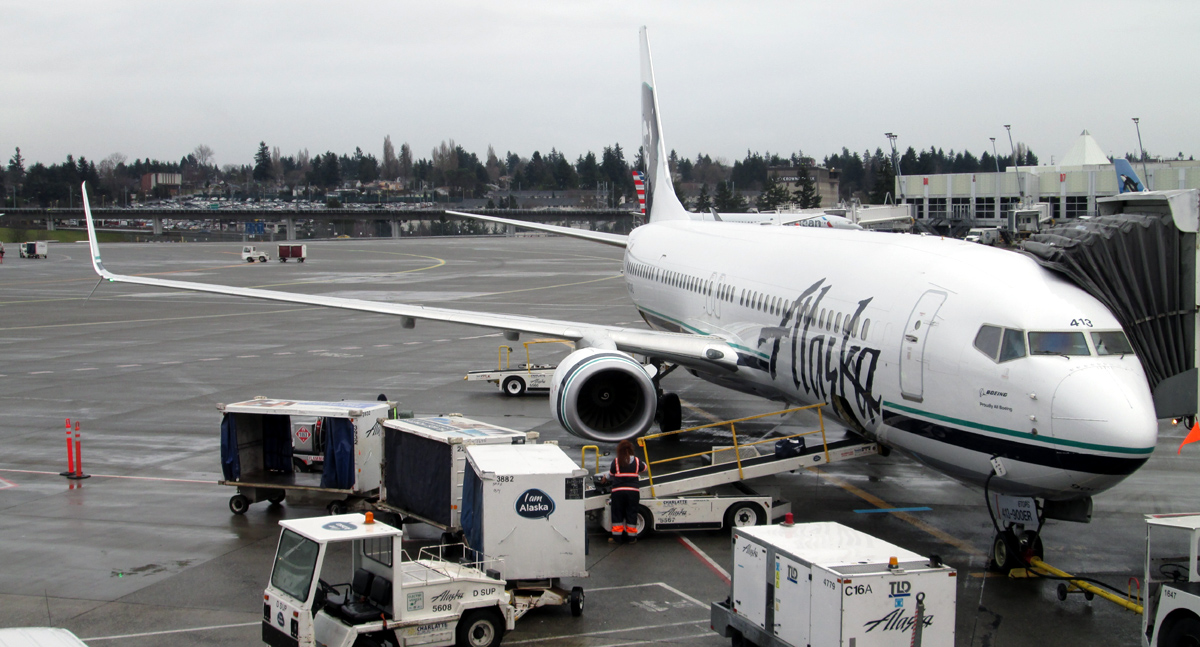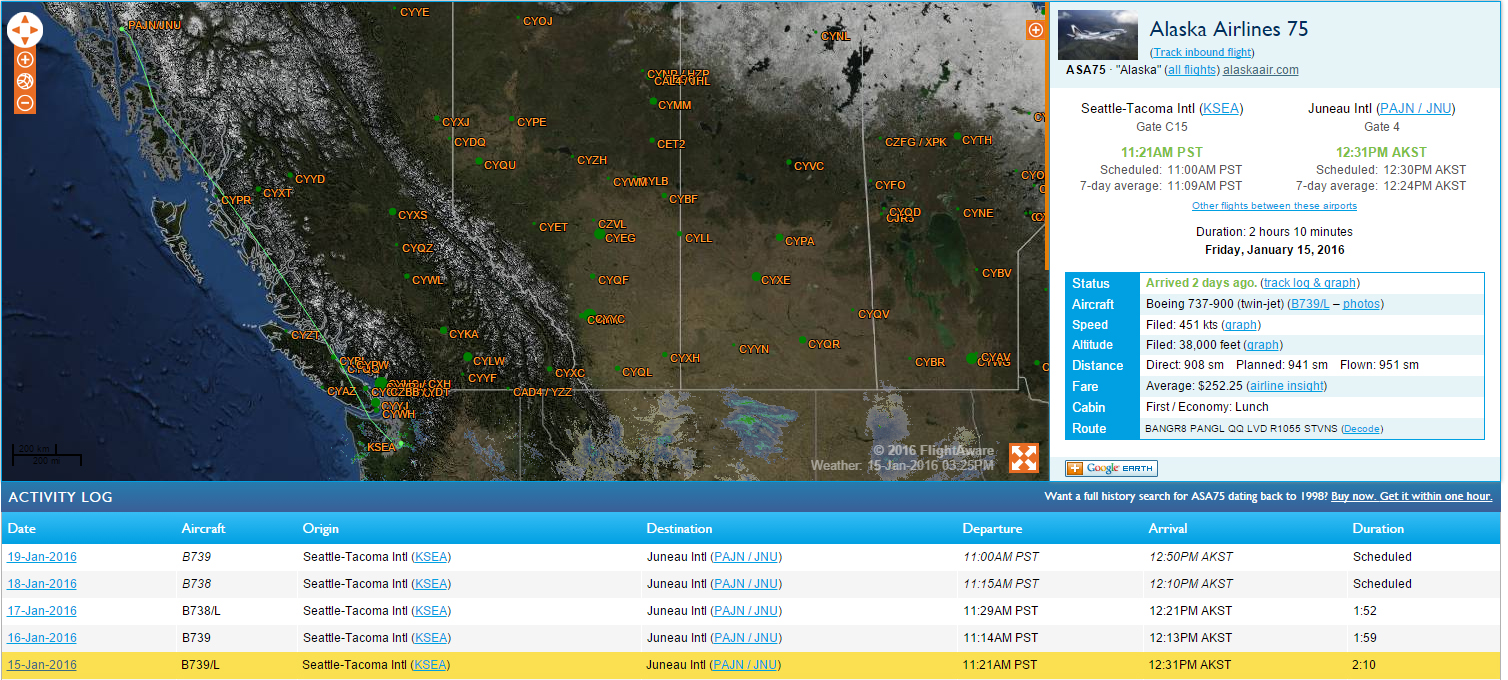 2010's Index
Main Index