| | | | | | | | | | | |
| --- | --- | --- | --- | --- | --- | --- | --- | --- | --- | --- |
| | Date | Airline | Flight | Type | Regn | Routing | Time | Miles | Remarks | |
| Back | 17 Oct 15 | UA | 1621 | 737-824(W/S) | N37274 | PHX-DEN | 01:26 | 523 mi | | |
| | 17 Oct 15 | UA | 1051 | 787-8 | N27903 | DEN-IAH | 01:44 | 749 mi | My 1st 787 flight | |
| | 17 Oct 15 | UA | 3 | 737-924(W) | N37464 | IAH-FLL | 01:52 | 839 mi | My 1st -900 flight | Next |
2010's Index
Main Index

October 2015 and I'm on my way from Phoenix to Florida for a cruise with my Dad through the Panama Canal. I purposely route myself via Denver on United in the hopes of getting my first Boeing 787 flight.
All the flights operate on time and as expected and I get to enjoy my first rides on 787-8 and 737-900 during this long day.

The first flight is PHX-DEN on a United 737-824 equipped with "split-scimitar" winglets...increasingly more common in certain airlines' fleets across the country. I'm on the port side and I get some spectacular views of Denver and the "Front Range" of this area of Colorado during our final descent into a landing at Denver International. I was present at the "newest" major airport in the country to open (and it remains so) and it seems hard to believe that event was now over 20 1/2 years ago.

Below is my photo of Denver (center) and the Front Range during descent. Below that is my photo of N37274 at the gate in Denver after my arrival followed by a FlightAware screenshot of our ground track.



Photo: Aeromoe




Please scroll down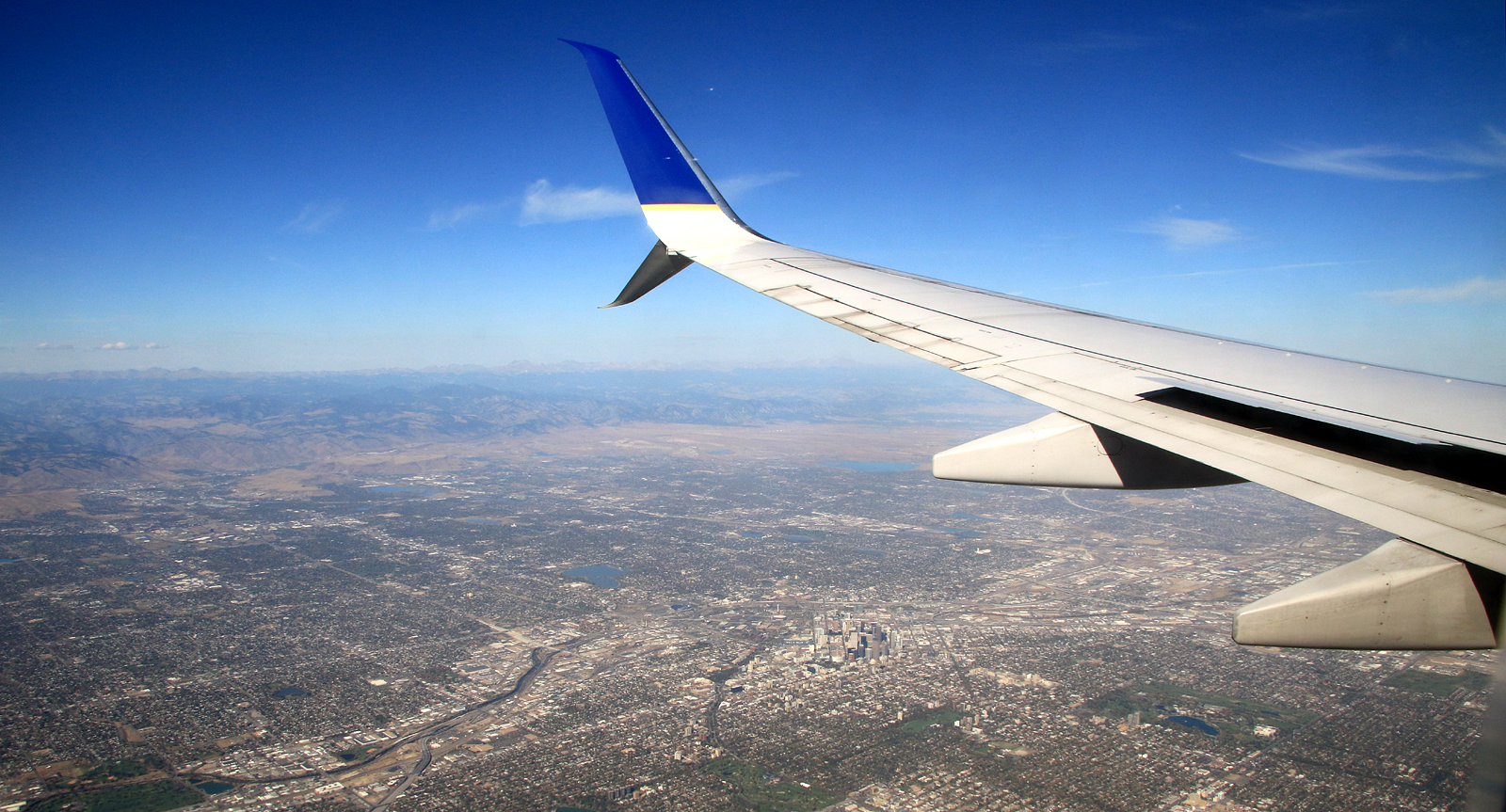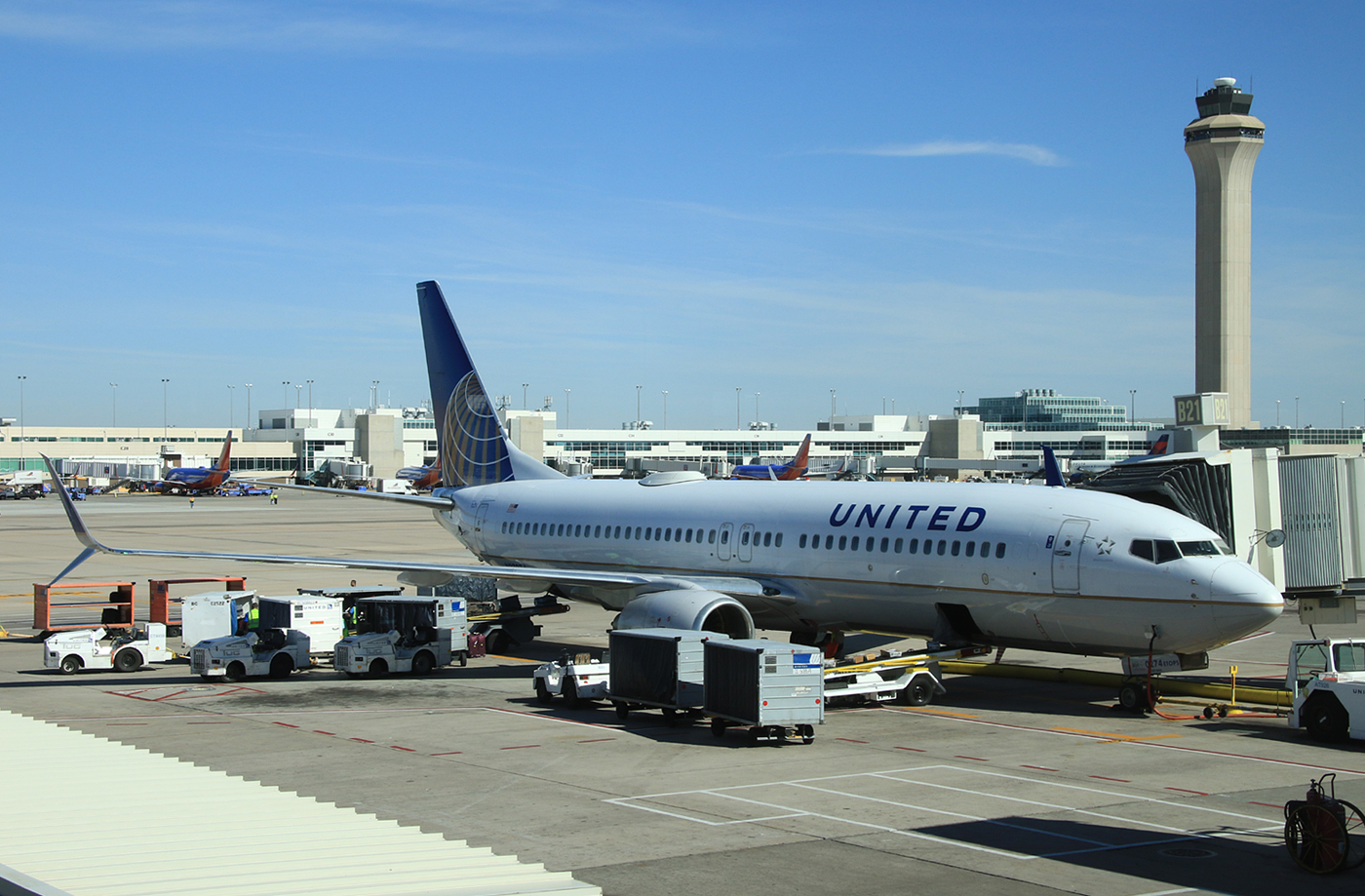 After several hours worth of plane watching at DIA, my next flight is operated by the relatively new Boeing 787. United has both 787-8 and the 20-feet longer -9 in service; the -10 (even further stretched) is due to join the fleet within a few years.
Below is my photo of N27903 arriving from Tokyo as flight UA 138. This flight parks on the A-Concourse for Customs & Immigration purposes; it later taxies over to a B-concourse gate for the domestic flight to Houston.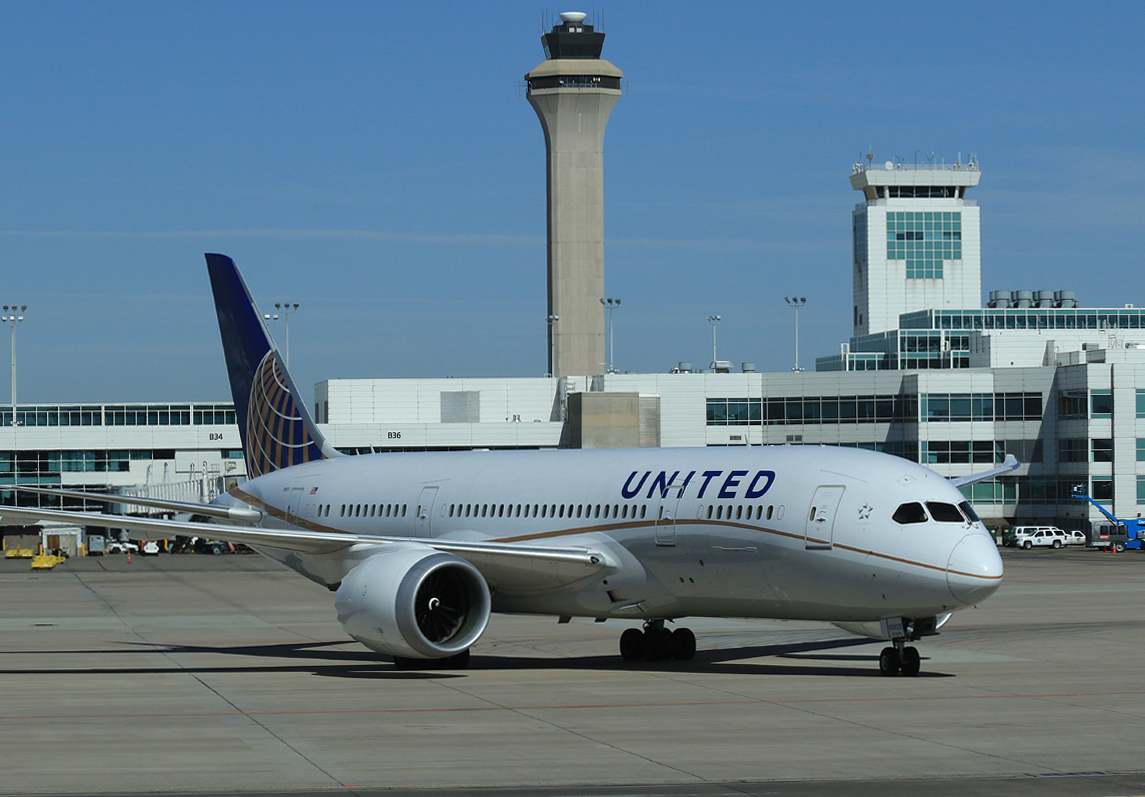 N27903 approaching our departure gate on B concourse.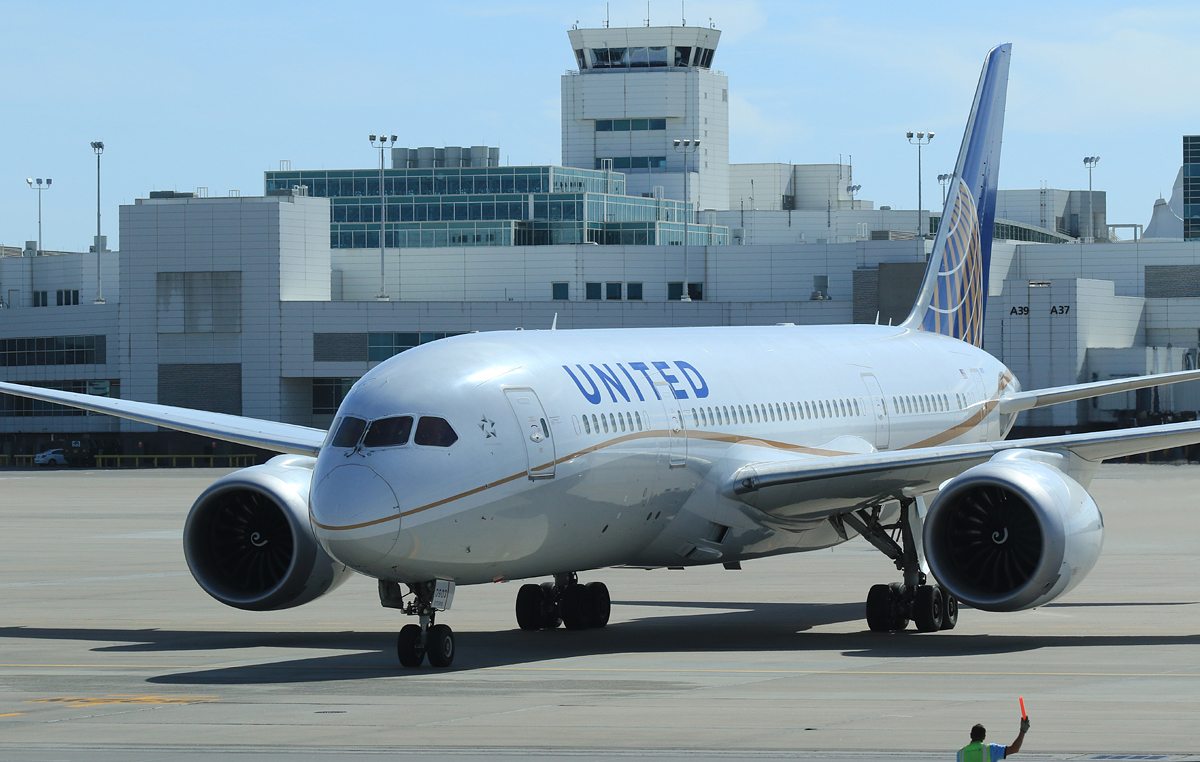 During final approach into IAH.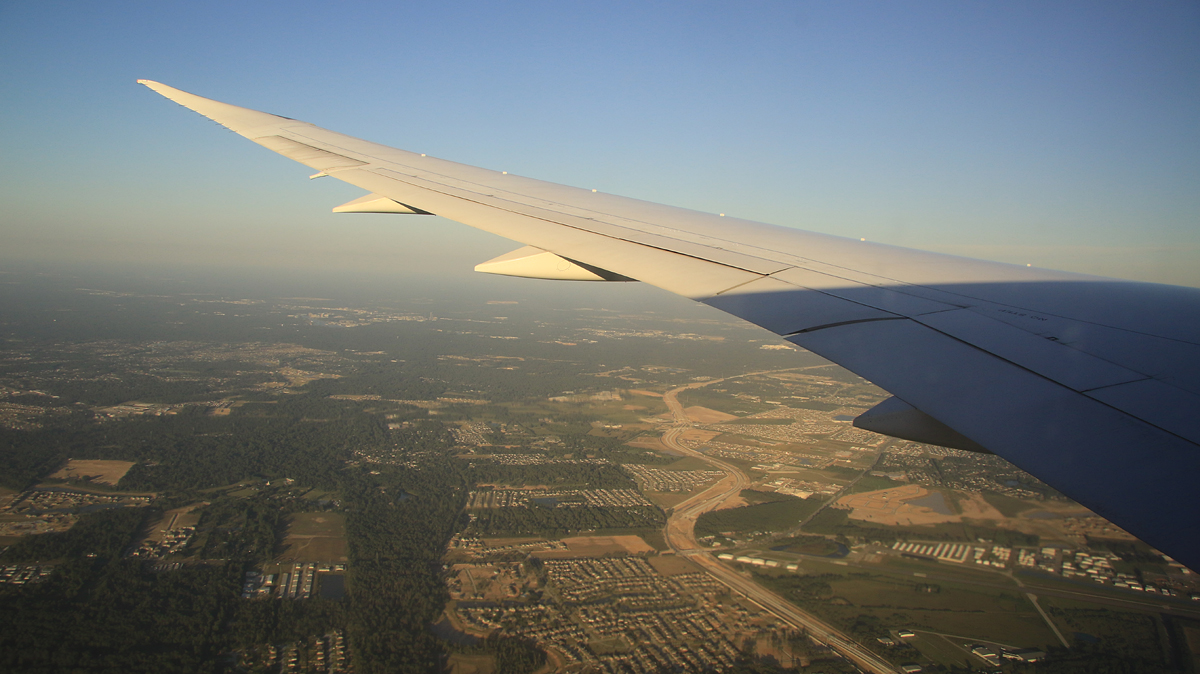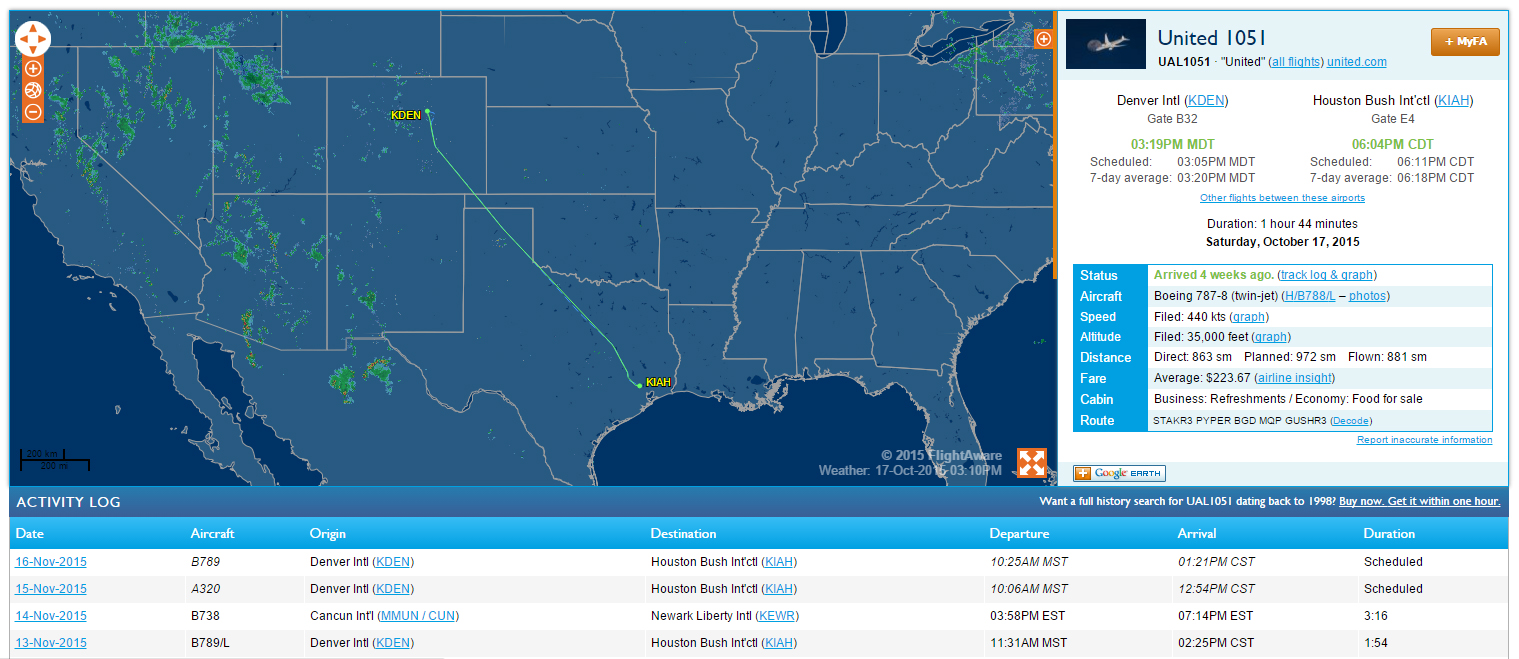 The third flight of the day is my first aboard a 737-900. This flight is also a new city-pair for me.

Sunset is moments away in my photo of N37464 at the gate at IAH prior to our departure; a FlightAware screenshot is below that.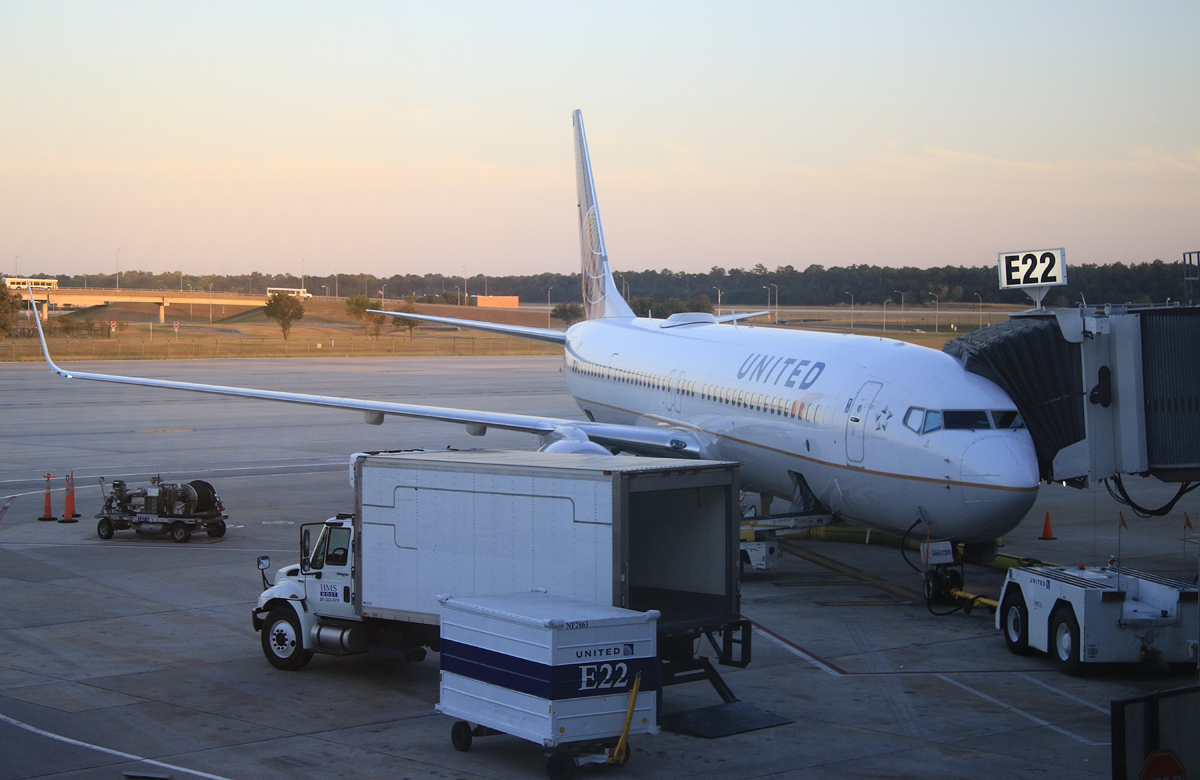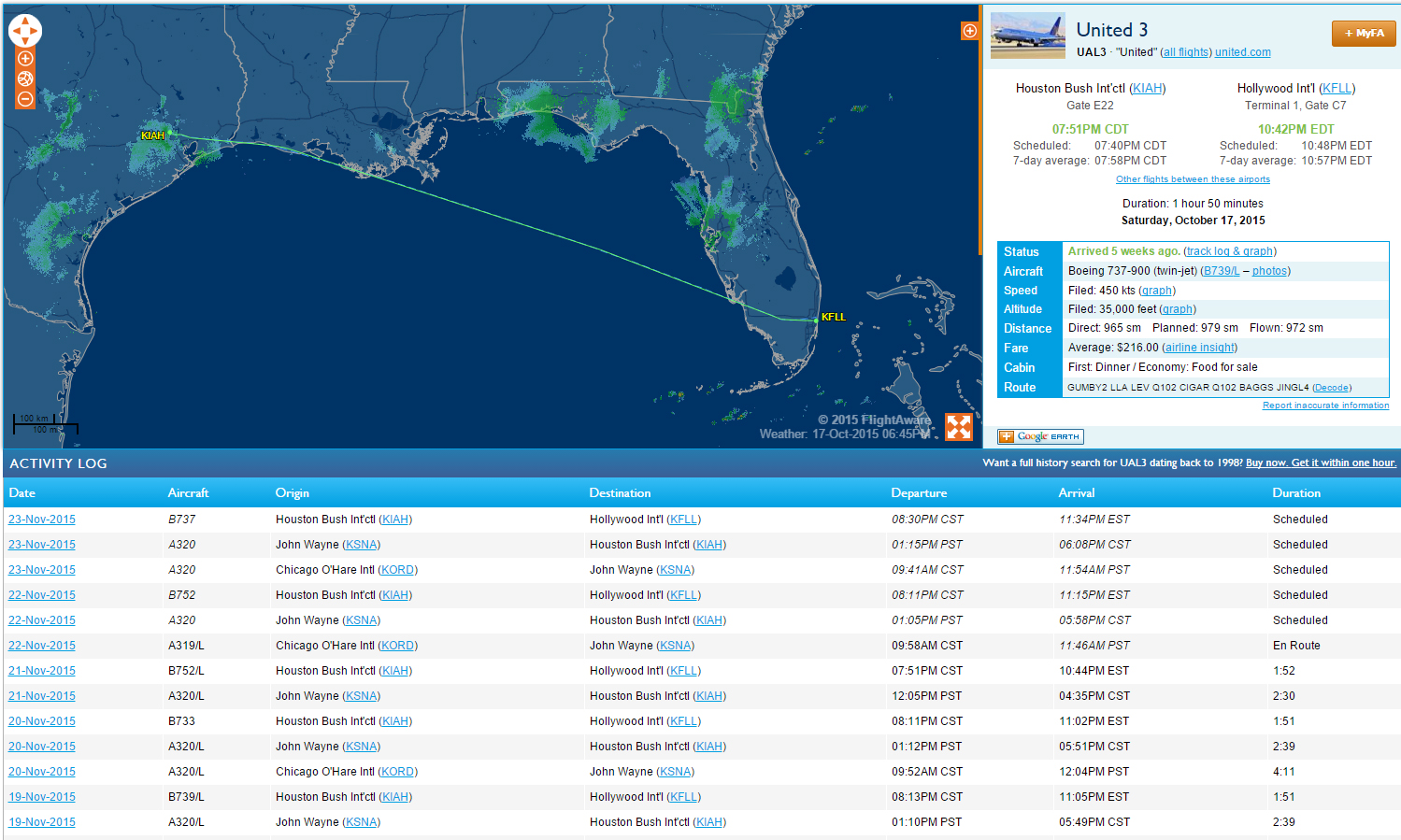 2010's Index
Main Index